It seems that everything about Adelaide born and bred indie rockers Atlas Genius allows them to easily slip into the mainstream.
Releasing a delightfully light hearted album that fans of any genre could enjoy that includes a lead single fit for commercial radio, and you've got the grounds for a pretty simple success story. It was these factors that have given the four piece the opportunity to have lived through and experienced so many things in their short but prosperous career.
Firstly, they've lived the aspiring artist's dream – simply uploading a song to the web, and finding out that hoards of influential bloggers are immediately raving about it. Following this, thirty record companies are seen fighting for rights to their debut album When It Was Now.
Cue a dramatic change of lifestyle from the daily grind to a worldwide tour, and you've got their tale in a heartbeat.
But it wasn't as straight and narrow a path as one would expect.
As songwriter and frontman Keith Jeffery explains from a hotel room in Germany, there were some low beginnings. "We had essentially developed this plan to almost completely self-fund the creation of our own recording studio through means of music," Jeffery explains.
"It took about two years to build our home made studio where we recorded our album, and we pretty much funded it from being a cover band at a local Adelaide pub called The Lion once or twice a week." "Having thirty record companies [after you] isn't all that enjoyable, really. It was such a hard thing to choose between them…" – Keith Jeffrey
"Then we uploaded "Trojans" in the middle of May a few years ago, and got a sudden huge amount of attention worldwide. It almost felt like the world had started to rave about it overnight," he recalls.
"Then, it just followed with us – keeping it as a free download for close to a year, where it racked up a huge amount of downloads," Jeffery adds.
It seemed that "Trojans" being the single of the week on a range of websites and services was a major contributor for its initial fame, essentially throwing Atlas Genius into the deep end.
As Jeffery explains, the immediate transition from being vastly undiscovered to having record companies chomping at the bit to get you isn't as much fun as it sounds.
"Having thirty record companies [after you] isn't all that enjoyable, really" he states. "It was such a hard thing to choose between them, especially when we were all so new to this. After all of it, we ended up choosing Warner Music though, which I feel was a good choice."
Coming to the closing of their remarkable whirlwind tour, the brothers have spent more time away from their native Adelaide, as well as the lifestyle they've gotten so used to, than ever before.
"This album has brought forth such a hectic lifestyle change," Jeffery explains, "where, rather than being in Adelaide for twelve months of the year surrounded by our friends and family, doing the usual daily grind like we're used to, we're there for maybe three or four weeks – and that short time frame is hardly spent relaxing in our hometown."
"Right now, I'm sitting in my hotel room in Germany having a bit of time off with the rest of the band. After this, we're headed to the United States, starting with a few shows in Texas, then a mini-tour in California, and then a few more places on the West Coast," he lists.
Is he worried about the size of their audiences when they're just a humble little band from the South Australian capital? Jeffrey is optimistic.
"I've heard of a lot of bands from our city and country that tour over here, and they struggle to pull a big crowd or they just compromise by playing smaller venues in each city, so it feels wonderful to know that we have demand in these places."
"The crowds we've played to in nearly every city have been so fantastic and open to us being there. Everyone's been very welcoming," he says.
But with their hometown infamous for producing just a small percentage of prominent Australian talent, with most well known Australian artists and bands rising from the East Coast, it seems that Atlas Genius have gone against the grain and bypassed these norms.
As Jeffery claims, Atlas Genius didn't necessarily go down the road that most local bands go down – where an act may gain an audience through shows, interstate tours, and local media presence – they simply gained international recognition through online audiences.
"I'd definitely say we've got a much larger fan base internationally than in Australia, and it definitely shows," Jeffery clarifies. "I'd definitely say we've got a much larger fan base internationally than in Australia, and it definitely shows."
"For example, we're number four on the charts right now in the United States, and we just hit number one in Canada – something we're pretty chuffed about," he enthuses.
"I mean, that's only really possible through raving of international publications and online media, and it's essentially allowed us to spend the huge majority of this year on the road."
International superstars or not, the indie rockers are still born and bred in Australia, meaning they're worthy contenders for lineup spots on any of our nation's assorted music festivals.
For Atlas Genius, though, it's just a matter of being in the right place at the right time. "I'm pretty sure that Atlas Genius has booked into be doing a July Australian tour in all major cities," Jeffery states.
"And I'm aware that Splendour in the Grass is around that time too, so it's definitely a possibility for us to play that, but no confirmation just yet. I've never been to the festival, but I've heard it's fantastic."
With a mysterious three-week gap in their worldwide tour all but officially confirmed to be dedicated to an Australian tour, it would make perfect sense for the four piece to bless the fantastic Byron Bay at Splendour before jetting off to Chicago's Lollapalooza just a few days after.
Perhaps as a second round addition after the recent lineup announcement; Jeffrey remains hopeful.
With a successful tour alongside an acclaimed debut album though, it seems that Atlas Genius has had an accomplished 2013 thus far – with or without festival cred.
When It Was Now is out now through Warner Music Australia, read the Tone Deaf review here. Atlas Genius tour America this April/May before heading to the UK, dates available through their official website. They also play UK's The Great Escape this May (read Tone Deaf's festival guide here) and Chicago's Lollapalooza in July. Dates and details below.

Great Escape Festival 2013 Dates & Tickets
Brighton, UK
16-18th May, 2013
3 DAY FESTIVAL TICKET Various Brighton Venues THURSDAY 16TH – SATURDAY 18TH MAY 2013buy tickets
DOME SHOWS Brightom Dome THURSDAY 16TH – SATURDAY 18TH MAY 2013 buy tickets
Lollapalooza 2013 Lineup & Details
Grant Park, Chicago Illinois
Friday 2nd August – Sunday 4th August, 2013
http://www.lollapalooza.com/
Friday, Aug 02
The Killers Nine Inch Nails New Order Queens Of The Stone Age Steve Aoki Thievery Corporation Imagine Dragons Lana Del Rey Flux Pavilion Band Of Horses Hot Chip Crystal Castles Frightened Rabbit Dillon Francis Smith Westerns Disclosure Father John Misty Ghost B.C. Modestep Emeli Sande Jessie Ware Atlas Genius Timeflies Theophilus London Monsta IO Echo Icona Pop Chance The Rapper Lance Herbstrong Robert DeLong Deap Vally Twenty One Pilots San CiscoHey Marseilles Keys N Krates The Neighbourhood Pacific Air American Authors Houndmouth Brick + Mortar D-Pryde Brite Lite Brite
Saturday, Aug 03
Mumford & Sons The Postal Service The National The Lumineers Kendrick Lamar Eric Church Steve Angello Ellie Goulding Azealia Banks Local Natives Dada Life Matt & Kim Foals Death Grips Court Yard Hounds Adventure Club Ben Howard GriZ Charles Bradley Heartless Bastards Baauer HAIM Unknown Mortal Orchestra St. Lucia Shovels & Rope Little Green Cars Family of the Year360 The Bright Light Social Hour Reignwolf Pujol Planet Hemp Cole Plante Lukas Nelson & P.O.T.R. Blondfire Frontier Ruckus Wheeler Brothers The Dunwells Supreme Cuts Cherub Wild Cub Brooke Waggoner Beast Patrol
Sunday, Aug 04
The Cure Phoenix Vampire Weekend Knife Party Grizzly Bear Major Lazer Dog Blood Two Door Cinema Club Tegan and Sara Beach House Cat Power 2 Chainz Alt-J The Vaccines DIIV Alex Clare Baroness Lianne La Havas Wild Nothing Angel Haze Wavves Alvin Risk Jake Bugg Wild Belle Art Department MS MR Guards Kill the Noise Skaters The Orwells Palma Violets Astro Machines Are People Too Yawn Half Moon Run The Mowgli's Wake Owl Bear Mountain O'Brother Makeshift Prodigy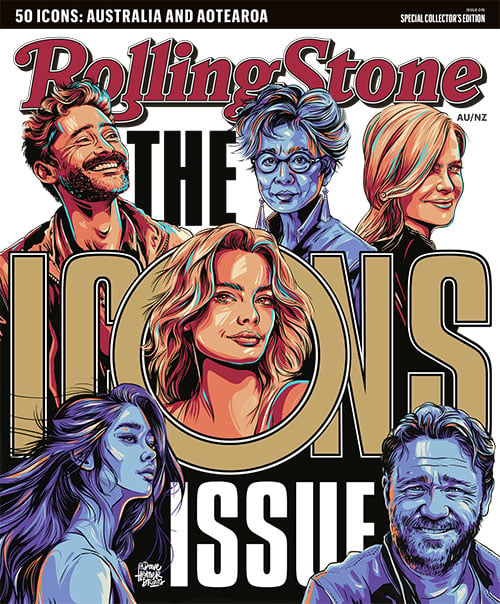 Get unlimited access to the coverage that shapes our culture.
Subscribe
to
Rolling Stone magazine
Subscribe
to
Rolling Stone magazine