The internet: currently best known as the home to all discussion surrounding Daft Punk's fourth album, Random Access Memories, due for release on May 21st. Alongside the announcement the album will be launched in Australia's cotton capital, the NSW regional town of Wee Waa, comes another Australian informational nugget – the only sample to be used on the album is of Sydney new wave band The Sherbs.
As Thomas Bangalter of Daft Punk revealed in a recent interview, as part of the duo's new direction, the only sample on Random Access Memories is a snippet of an "Australian rock record," featured on the final track of the album titled 'Contact,' and it is now revealed that the sample is of a track by little-known Aussie rockers The Sherbs.
The Sherbs are the proverbial phoenix-from-the-ashes that emerged when 1970s Australian rock group Sherbet, who disbanded in mid 1979. It wasn't so much a galant musical rebirthing as it was the near original members of Sherbert (Daryl Braithwaite, Tony Mitchell, Garth Porter, Alan Sandow and Harvey James) reuniting to alter their sound, but to little success in either Australia or abroad.
As the only sample featured on the album, as Thomas Bangalter recently told Rolling Stone in a rare interview, the duo "wanted to do what we used to do with machines and samplers…but with people." Apart from the Australian rock record grab, Daft Punk also revealed that by and large they've abandoned  samples entirely, and even limited the use of drum machines to just two of the tracks on Random Access Memories.
LA producer Andy Zax was first to break the news of The Sherbs' inclusion, on the money when he took to Twitter to announce:
Daft Punk and The Sherbs have crossed paths before, and according to The Music, the digital encounter harks back to a 2002 DJ set played as part of a tour by Together, the French house duo consisting of Daft Punk's Thomas Bangalter, DJ Falcon, and Cassius, which in its closing minutes features a sample of The Sherbs' 1982 number "We Ride Tonight."
Stéphane Quême aka DJ Falcon, was recently confirmed as featuring on Random Access Memories' final number, wrapping up all the elements of the recent Daft Punk rumours rather neatly.
Daft Punk's new album, one of the most highly anticipated of 2013, is the band's first release since 2005's Human After All (disregarding their 2010 Tron: Legacy soundtrack), and the duo have been hinting at the content of the album in weeks past, including airing a new teaser confirming the album's A-list collaborators during Coachella 2013.
The two-minute long clip featured an extended sample of new track "Get Lucky" (as first heard in the 15 second teaser aired during Saturday Night Live) and the full roll call of musical collaborators for the album, which include, producer/composer/guitarist/arranger of all things good Nile Rodgers, songwriter Paul Williams, Animal Collective's Panda Bear, disco legend Giorgio Moroder, Chilly Gonzales, Todd Edwards, DJ Falcon, and The Strokes' frontman Julian Casablancas.
Another confirmed contributor, N.E.R.D's Pharrell Williams, recently appeared on the latest instalment of The Collaborators, a series of videos released by Daft Punk (with VICE and Intel's Creator Project) leaking information about the new record.
In the new video interview, Williams says the Parisian pair "aren't bound by time and space," and having caught them at one of Madonna's party, offered his services; saying, "just know that anything you guys need I'm always there – even if you just want me to play a tambourine… I'll do it."
There are also more colourful suggestions in the video, with Williams claiming that once the project was underway, he was given "this tablet you put in water," to reduce the effects of jetlag, ultimately making him forget everything that had happened in Paris recording with the duo.
As yet, Daft Punk apparently (and unfortunately) have "no current plans," of touring their fourth album. "We want to focus everything on the act and excitement of listening to the album," they professed to Rolling Stone.
Random Access Memories will get its official launch in our own backyard. The tiny NSW town of Wee Waa has been unexpectedly put on the map with the news that Daft Punk's launch party will be held at the annual Wee Waa Show on 17th May.
"We're still pinching ourselves. We don't know why, but why not?" says Wee Waa Show Society president Brett Dickinson of Daft Punk choosing the rural town for their global airing.
You can pre-order the album on CD & vinyl here , and view artwork and full tracklist credits below:


Random Access Memories tracklist
Album line-up:
1- Nile Rodgers (Guitar), Paul Jackson, Jr. (Guitar) – 4:34
2- Instrumental – 5:21
3- Giorgio Moroder (Synth) – 9:04
4- Chilly Gonzales (Piano) – 3:48
5- Julian Casablancas (Vocals) – 5:37
6- Nile Rodgers (Guitar), Pharrell Williams (Vocals) – 5:53
7- Paul WIlliams (Vocals and Lyrics) – 8:18
8- Nile Rodgers (Guitar), Pharrel Williams (Vocals) – 6:07
9- Paul Williams (Lyrics) – 4:50
10- Instrumental – 5:41
11- Todd Edwards (Vocals) – 4:39
12- Noah Benjamin Lennox (Panda Bear, Animal Collective – Vocals) – 4:11
13- DJ FALCON – 6:21
Tracklisting:
01. Give Life Back to Music (ft. Nile Rodgers)
02. The Game of Love
03. Giorgio by Moroder (ft. Giorgio Moroder)
04. Within (ft. Chilly Gonzales)
05. Instant Crush (ft. Julian Casablancas)
06. Lose Yourself to Dance (ft. Pharrell Williams & Nile Rodgers)
07. Touch (ft. Paul Williams)
08. Get Lucky (ft. Pharrell Williams & Nile Rodgers)
09. Beyond
10. Motherhood
11. Fragments of Time (ft. Todd Edwards)
12. Doin' It Right (ft. Panda Bear)
13. Contact (ft. DJ Falcon)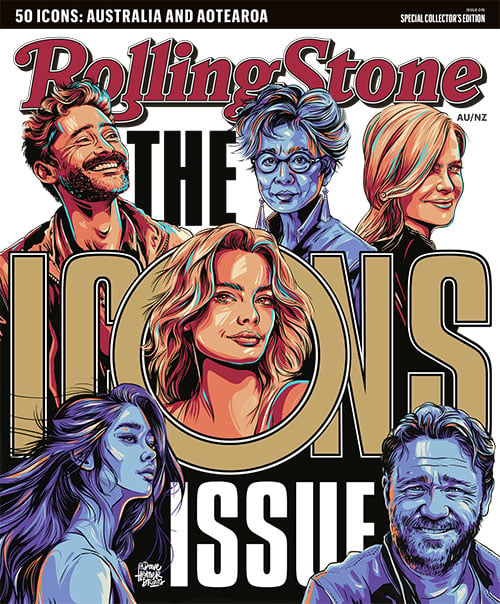 Get unlimited access to the coverage that shapes our culture.
Subscribe
to
Rolling Stone magazine
Subscribe
to
Rolling Stone magazine