At a time when we've seen a growing list of established festival titles dropping like flies – RIP Big Day Out, Harvest, Parklife, et al – we've seen the rise of another kind of music festival that's bucking the dying trend: the bush doof.
If the Great Aussie Festival Bloodbath™ has taught us one thing, it's that today's festivalgoers are looking for a different experience. And over the years, it seems a growing number of punters are finding that in the doof.
So what's the deal, exactly?
Most of a bush doof's magic is in the atmosphere – you know, the viiibe – so it's hard to put into words what makes them so special without sounding like some wanky New York Times writer who thinks they're the first person to discover smashed avocado.
But for the uninitiated, there are a few main characteristics that make them stand out.
First, it's the location. Doofs are held in remote patches of picturesque Australian bushland that get transformed into psychedelic wonderlands complete with intricate light shows, trippy art installations, not to mention the sheer beauty of the natural surroundings. They're the perfect playgrounds for escapism.
Compare that to a lifeless showground located an awkward sweaty train ride out from the city, it's obvious which environment lends itself to a more organic experience.
Then there's the music. Niche, eclectic lineups of underground local and international artists playing every strand of dance and electronica you could imagine. Not to mention a lot of psytrance. A lot.
Together, this attracts a crowd unlike anything you'd see at a regular three-day camping festival.
Doofs bring together an open-minded, like-minded mix of people from all walks of life, who are all there for the same reason. There's a real sense of connectedness between punters, and you're bound to make some friends you'll want to meet up with again next year. It also helps that the douchebag count is noticeably low. If crowds can make or break a festival, the unique, vibrant breed of people who flock to bush doofs only add to the overall atmosphere.
So if you're searching for a new festival experience – something a bit more intense, sensory, and out of this world – perhaps you should turn to the bush doof.
In celebration of the doof, we compiled a list of some of the best our country has to offer. Keeping in mind that these only scrape at the surface of the world of bush doors, let this be your starting point for exploration.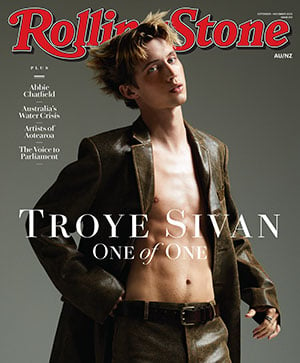 Get unlimited access to the coverage that shapes our culture.
Subscribe
to
Rolling Stone magazine
Subscribe
to
Rolling Stone magazine