Slipknot fans have been waiting and wondering if they'll ever hear the much-anticipated mysterious Look Outside Your Window album, which was recorded alongside the band's 2008 effort, All Hope Is Gone.
But it seems the long delay in releasing the experimental album has left even frontman Corey Taylor uncertain about its future.
In a new interview with NME, the Slipknot singer revealed that he's not even sure what's going on with the record. "It's so funny, every year or two I get an email about Look Outside Your Window and how it's coming out," he told the publication. "I'm just as stoked as everybody else because dude, I don't even have a copy."
Taylor went on to explain that the album is "Clown's baby," referring to the band's percussionist Shawn Crahan, who reportedly took the lead on the mysterious effort. "I was a guest star on that album anyway, so your guess is as good as mine," he explained.
Despite the high expectations for Look Outside Your Window, Taylor admitted that he hopes the album never sees the light of day. "There are so many expectations about it now. It's almost better to just wonder," he said.
While Taylor's comments suggest a level of uncertainty about the album's future, Crahan hinted earlier this year that it could see a release once the band's long-running label deal comes to an end.
For Slipknot fans, the wait for Look Outside Your Window continues, with no clear timeline for its release. But for now, it seems that the mystery surrounding the album is only adding to its allure.
Love Metal?
Get the latest Metal news, features, updates and giveaways straight to your inbox Learn more
For more on this topic, follow the Metal Observer.
The writer used AI tools to publish part of this article. The Brag Media relies on journalists to fact check & edit all articles regardless of any AI tools used.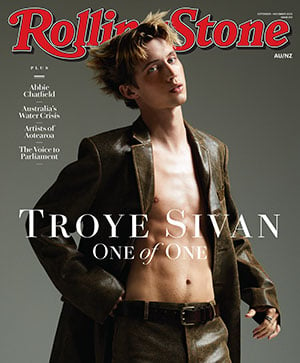 Get unlimited access to the coverage that shapes our culture.
Subscribe
to
Rolling Stone magazine
Subscribe
to
Rolling Stone magazine