Following on from the insightful first episode featuring disco über producer Giorgio Moroder, the second instalment of Daft Punk's The Collaborators has been released, offering another drip-feed of information behind the making-of the Parisian pair's latest studio album, Random Access Memories.
The new making-of video series, a collaboration between Intel and Vice, interviews the many collaborators who worked with the duo of Thomas Bangalter and Guy-Manuel de Homem-Christo on their latest, and highly anticipated, new record. The latest talking head to give some minor but very juicy details on the new album is Jersey-based house producer Todd Edwards.
"It's been very difficult to harbour this secret," says the producer, "and I'm waiting for this album to intoxicate and infect everyone." (He's not the only one).
Unlike the previously confirmed Giorgio Moroder, who featured in the first episode, Edwards is a previously unknown musical commodity on Random Access Memories, and is best known for co-writing, producing, and singing on the Daft Punk track 'Face To Face' from 2001's Discovery.
"I've been asked before 'do you ever see yourself working with them again?'" says Edwards in the new video, "the way I always looked at it, they're always taking on new challenges so I wouldn't have been expect to have been asked."
The producer reveals he was invited to spend three weeks with the pair in a recording studio on the West Coast, working on a sunny vibe for the new record, inspired by classic American bands of the 70s. "They wanted to pick up this West Coast vibe… going back to the time of Fleetwood Mac, and the Doobie Brothers and… the Eagles." – Todd Edwards, Producer
"They wanted to pick up this West Coast vibe, and at first, I didn't know what that meant. I'm from Jersey; I've gone to LA like twice in my life," says Edwards. "But they were saying, like, you know, going back to the time of Fleetwood Mac, and the Doobie Brothers and… the Eagles."
Edwards' descriptions of the album offers another dimension to what was thus far seen as a heavily disco-influence album, as evidenced by the appearance of Donna Summer producer Moroder and previous reports that Chic guitarist and funk statesman Nile Rodgers would appear on the new Daft Punk album.
Edwards points out that the French house duo were working a lot with live instrumentation while working on the 'West Coast vibe': "They reversed gears and went back to a time that no one's really focusing on," says Edwards. "I think that younger producers are gonna be blown away by what they're hearing. It's not gonna be possible to do what they did, but you can take ideas from that. Maybe it'll make you think… let's experiment with analog gear again."
Edwards also discusses how he relocated from his East Coast home in Jersey to the West Coast after his time with Daft Punk, and in reminiscing about the recording sessions, also offers the slightest of previews of the track he worked on; singing the lyric: "I'll just keep playing back/fragments of time/ and everywhere I go/these moments will shine." 
In one last plug for the record, Edwards says:
They're future classics; they brought the sound of something that's been lost for a long time. 10 to 15 years ago, you had to make your own music, whether it was picking out samples or playing keyboards or whatever instruments you were using; it was all coming from inside you or inside someone else. When the music becomes focused on the effects that are being used or the presets of sounds, it's just computer – there's no soul there. It's kind of ironic: two androids are bringing soul back to music."
Given that its the second part in an ongoing series, a future entry of The Collaborators is likely to feature Chic's Nile Rodgers, who let slip early last year that he and the Parisian pair were "just jamming" at his apartment, aimed at "making a new record together."
Peering into the rumour mill, other possible guests could include Oscar-winning lyricist Paul Williams – best known for penning the Kermit The Frog hit 'The Rainbow Connection' – while rumours of Feist collaborator Chilly Gonzales and Animal Collective's Panda Bear have also been linked to the album.

Random Access Memories is Daft Punk's first studio album (discounting the 2010 Tron: Legacy soundtrack) since 2005's Human After All, and their first under their new deal with Columbia Records – a Sony imprint – after splitting from EMI after 17 years, following the label's $1.9 million merger with Universal Records last year.
After revealing a 15-second teaser during Saturday Night Live, and the album artwork – causing a website meltdown – the track lengths, but not the song titles, turned up online. The months of teasing finally come to a close this May 21st, when Random Access Memories is released, but you can pre-order the album on CD & vinyl here , and view the official album artwork and tracklist (times) below:

Random Access Memories tracklist
01 4:34
02 5:21
03 9:04
04 3:48
05 5:37
06 5:53
07 8:18
08 6:07
09 4:50
10 5:41
11 4:39
12 4:11
13 6:21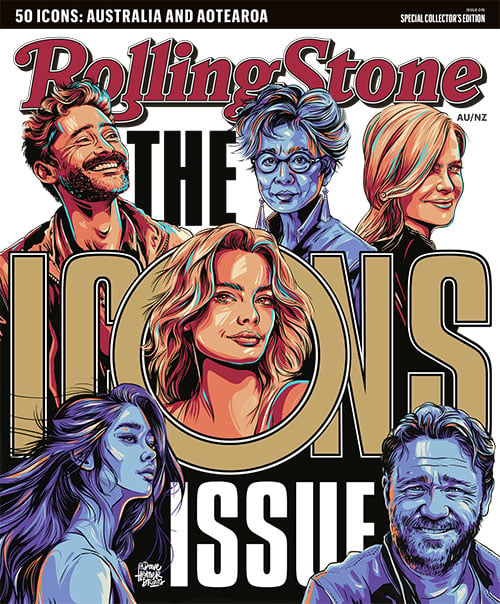 Get unlimited access to the coverage that shapes our culture.
Subscribe
to
Rolling Stone magazine
Subscribe
to
Rolling Stone magazine