Devin Townsend is a name that almost no metal fan needs an introduction too. Since first coming to prominence as the vocalist and guitarist of Strapping Young Lad in the '90s, he's made countless solo records, and achieved massive fame as part of his self-titled Devin Townsend Project.
Oh, and did we also mention he's an absolute nutcase on Instagram and Twitter?
Like most celebrities, Townsend maintains an active social media presence. And, as one would expect, it's filled with countless pictures of the touring life, instruments, playing live shows, and staying fit. Unlike many of his oh-so-serious contemporaries, though, Devin also stirs in some buffoonery of the highest order.
See, in addition to being a world-class musician and performer, he's also one of the funniest/strangest blokes on socials, showing off not only a warped sense of humour, but also an unashamed love of puns and terrible memes.
With the Devin Townsend Project heading to Australia for a tour this week with sleepmakeswaves, we thought we'd check in to see what Devin's been up to on socials recently – and we weren't disappointed.
Nailed it, first time. We're using this for the next article, for sure.
Seems legit.
Even rock stars have to study, we guess.
Knock the easy ones off first, that's how it's done.
…okay Dev, that one caught us a little bit off guard, we'll admit.
We were scared enough of Minions already, thanks.
Wasn't us Devin, but we wish we had.
Finally, he just really loves cats, which makes him okay in our book.
With so many cautiously-manicured social media pages and self-conscious bands who take themselves just a little too seriously, it's nice when musos can have a bit of a laugh. Fear not, though – when Devin and his band kick their Aussie tour off this weekend, they'll be doing live metal, not comedy.
Devin Townsend Australian Tour Dates
Supported by sleepmakeswaves – Tickets on sale now
Wednesday, 17th May 2017
Powerstation, Auckland
Saturday, 20th May 2017
The Triffid, Brisbane
Monday, 22nd May 2017
Enmore Theatre, Sydney
Wednesday, 24th May 2017
170 Russell, Melbourne
Friday, 26th May 2017
Capitol, Perth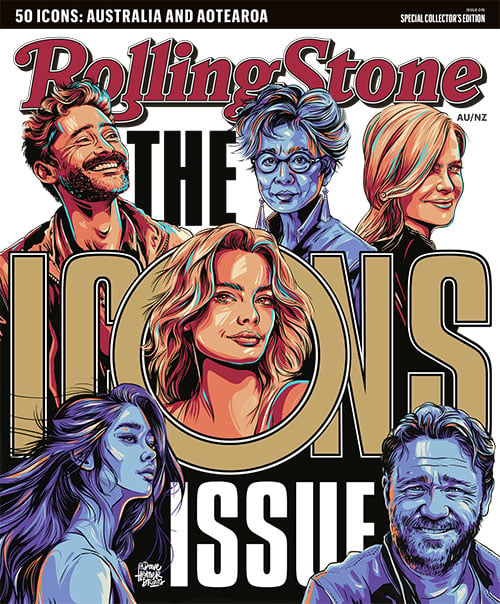 Get unlimited access to the coverage that shapes our culture.
Subscribe
to
Rolling Stone magazine
Subscribe
to
Rolling Stone magazine