In light of the US Supreme Court overruling Roe vs. Wade, an old image of Eddie Vedder supporting abortion rights is doing the rounds.
As the USA reckons with the possibility of their abortion law being struck down, an old image of Eddie Vedder supporting abortion rights has reemerged online. 
The photo, taken during Pearl Jam's iconic MTV Unplugged set in March 1992, shows Vedder's left arm bearing the words "Pro-choice." Halfway through said performance, Vedder took a marker and wrote "pro-choice" on his arm. 
While the photo – originally posted on Reddit – has since been removed, comments underneath recount multiple instances of Vedder's support for women's rights over the years. 
"Pearl Jam performed a few times under the name Dr Gunn. It was after Dr David Gunn, a doctor who was killed by an anti-abortion activist," says one comment. 
The comment referred to Pearl Jam's 1994 performance in Pensacola, Florida, where they kicked off their spring tour. The series of concerts began on March 9th, only a day before the one-year anniversary of Dr. Gunn's fatal shooting outside an abortion clinic. At the time, Pearl Jam were also said to have received death threats for their support of women's rights. 
When they finally took to the stage, Vedder told fans: "I'm usually good about my temper, but all these men trying to control women's bodies are really beginning to piss me off. They're talking from a bubble. They're not talking from the street, and they're not in touch with what's real. Well, I'm fucking mean, and I'm ugly, and my name is reality." 
Love Classic Rock?
Get the latest Classic Rock news, features, updates and giveaways straight to your inbox Learn more
In 1992, Vedder also supported abortion and women's rights in an op-ed for SPIN magazine. 
Referencing an erstwhile case in Ireland where a 14-year-old had been denied an abortion after being sexually assaulted, Vedder criticised the Irish government saying: "The issue of an unborn fetus takes on more importance than the fact that the rapist walks free." 
"Perhaps I'll have a child in the future, when I can provide properly. Who knows. But as individuals in this "free" country, we must have the right to choose when that time is right," he wrote. 
"A couple — perhaps 15 or 16 years old, maybe 10 years older — is faced with an unwanted pregnancy; it makes no difference if there is no means of support. They're questioning whether they can provide a proper climate in which to raise a child. A healthy question for both them and society itself." he added. 
"Yeah, there are programs to assist. Welfare and health programs that are constant victims of cutbacks. The child can sit in severely overcrowded classrooms and be taught by underpaid teachers." Vedder said, before adding: 
"A right to a healthy future should be the consideration." 
For more on this topic, follow the Classic Rock Observer.
Check out the full video here: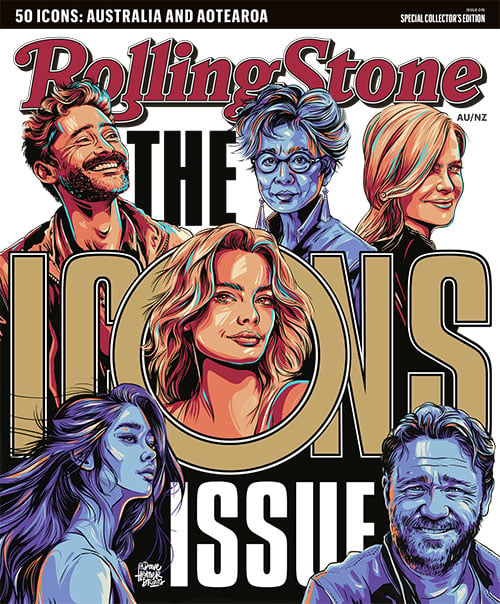 Get unlimited access to the coverage that shapes our culture.
Subscribe
to
Rolling Stone magazine
Subscribe
to
Rolling Stone magazine