Perth trio Eskimo Joe are set to record their sixth album in the coming months due to unprecedented financial support from fans.
The band set out to crowd-fund their album after finishing up with their former label, Warner Music Australia. The campaign was run through the website Pozible, a creative platform that brings artist and consumer in direct contact via the internet. Fans can invest in projects and reap a designated reward with any future success.
Initially Eskimo Joe set out to achieve the goal of $40,000, reaching the half-way mark of $20,000 within the first 24 hours, but thanks entirely to 488 generous fan they were able to raise $60,736.
This is the highest amount that any Australian artist has raised through crowdfunding, and is certainly indicative of the power that crowdfunding ventures like this are starting to command, including Inertia including crowdsourcing platform Pledge Music as part of their roster's deals.
In a statement from the band, they write:
It's been a great couple of months for us here at the studio, the writing is taking us in some very new and exciting directions, we can't wait to start recording in March.

We feel very honoured indeed to have such a group of loyal supporters out there, the response to our crowd-funding campaign has blown us away. It's been great to get to know a lot of you through social media, and to surpass our target by so much has left us humbled and inspired. We can't wait to get these tunes down and send them out into the world. Thanks again, The Joe.
As previously reported, Eskimo Joe says that they've "thrown all creative pressures and expectations out the window and we're just enjoying playing music." It seems involving fans has brought about a sense of responsibility, the band has tried to create and capture music in a more organic way rather than surrendering to the whims of a label. As they state on their Pozible page, the money raised has given them the freedom to "take a fresh approach to writing and recording our next record."
The incentives for cash-ready fans ranged from a $1 donation for a single preview, in the form of an mp3 sent out the night before its official release, upwards to a $6,000 donation that would earn fans an afternoon BBQ cooked by the band.
Two die-hard fans opted for the BBQ deal, due to Eskimo Joe's promise that "we've flamed some seriously decent meals in our time and we'll stop at nothing to bring y'all some gastronomic delights then back it up with a couple of songs on acoustic guitar." Other rewards for financial support were signed copies of the forthcoming album, listening parties with the band, and the famed guitar that bassist Kav Temperly smashed on stage at the Byron Bay Bluesfest in 2008.
The grassroots approach to this album is somewhat unexpected from such an established act, their first album Girl was released back in 2001, and they have since gone on to earn multi-platinum album sales; but this will be Eskimo Joe's first full release under their own record label, Dirt Diamonds and it is likely to result in bringing a fresh feeling to the band's well known sound.
Some other changes to the band that may affect their music is their newly completed recording studios in Perth, named The Wastelands, and working with a new producer, Burke Reid. With all these creative juices flowing, the band has stated in a press release that new music can be expected as early as May this year.
The fund raising campaign was officially closed as of February 9th and has been regarded as an overwhelming success. So fans are no longer able to buy in, but we can wait to see what results this new strategy will bring.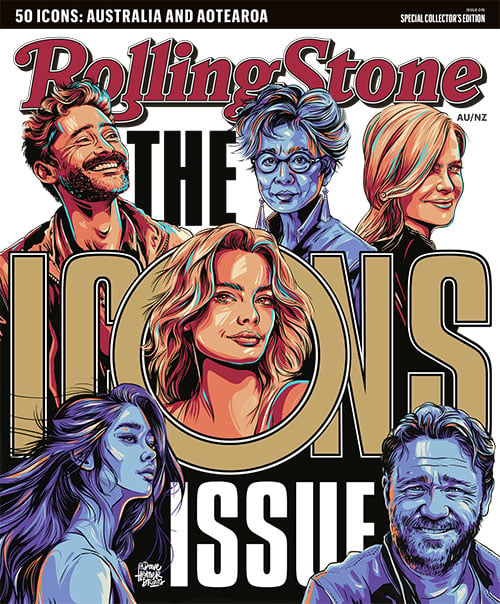 Get unlimited access to the coverage that shapes our culture.
Subscribe
to
Rolling Stone magazine
Subscribe
to
Rolling Stone magazine