Ticket scalping and online reselling remains an issue that never fades far from the collective conscious of music fans, but certainly one that's been thrown into the spotlight in recent weeks as tickets for major concerts begin turning up online at inflated prices.
It was enough for Frontier Touring to issue an official statement on their stance on "unscrupulous" scalpers following tickets for Bruce Springsteen's forthcoming Australian tour began being sold online at exorbitant prices, now major Australian ticket companies have confirmed what many were already suspecting: that ticketing bots were being used to beat fans to the punch, as The Age reports.
As previously reported, international markets are already struggling to combat ticketing bots – pre-programmed software used to flood a particular online sale with requests for tickets to increase the odds of scoring a purchase and the 'per person' limit – proving a major scourge for Live Nation in particular who reported that bot users were snapping up to 60% of tickets on Ticketmaster's US website.
Bot users proved hard to detect and in most cases were simply booted to the back of the line rather than barred from presale; the most effective method to the vendor's outdated system until Live Nation completes its $100 million upgrade of the ticketing company.
Ticketmaster and Ticketek's Australian arms both confirmed that fans were losing out to bot users and scalpers who were buying tickets in bulk for high-profile and high-demand concert, such as Pink's massive Australian tour and the aforementioned Springsteen dates. Neither company would confirm however, how big a role they played in preventing legitimate fans from purchasing tickets at a fair price. "We are aware of bot technology being used in the Australian market."
"We are aware of bot technology being used in the Australian market," said Ticketek Australia's Managing Director Cameron Hoy; "However, Ticketek has robust anti-bot technology in place to identify and quarantine bots that visit our site." In reference to the 60% figure from the US, Mr Hoy said "we do not see this on the same scale in Australia," but could not confirm whether some bots were still able to bypass their anti-scalping measures.
As The Age points out, one online marketplace had 171 tickets available to Bruce Springsteen's upcoming Sydney performance, with front-row seats available at a mark-up of 278% while tickets in other cities were going for almost 10 times their original price. Prices on auction websites and controversial re-sale sites ranging from $400 from sellers on Gumtree, up to $600 on eBay, and nearly $800 on the Swiss-based scalping site viagogo.
More concerning to Ticketek, and a "primary catalyst" of ticket scalping according to monitoring of sales says Mr Hoy, are purchasing syndicates – an army of cheap labour tasked with snapping tickets in bulk and on-selling them at inflated prices.
The use of cheap manual labour, sometimes outsourced from third-world countries, according to a New York Times report, enables ticket touts to be undetected by anti-bot measures entirely – such as Ticketmaster's use of CAPTCHA systems (those squiggly lines of random text, numbers, and made-up words you have to enter as a security measure). Mr Hoy says Ticketek… had developed an "alternative solution that provided increased levels of security."
Mr Hoy says Ticketek has removed CAPTCHA from its website after it had developed an "alternative solution that provided increased levels of security."
Meanwhile Maria O' Connor, Ticketmaster Australia's Managing Director, also confirmed that bots were being used to a "limited" extent in Australian concert sales, but likewise, could not confirm how often or to what extent.
Legislation against on-selling and ticket scalping is upheld through resale laws that apply in certain states; Victoria has certain conditions that apply for popular sporting events such as the AFL Grand Final and Australian Open. Queensland resale laws stipulate that tickets cannot be onsold higher than 110% of the original price for any major sporting event, and in both cases, tickets can not be resold at profit to buyers in other states.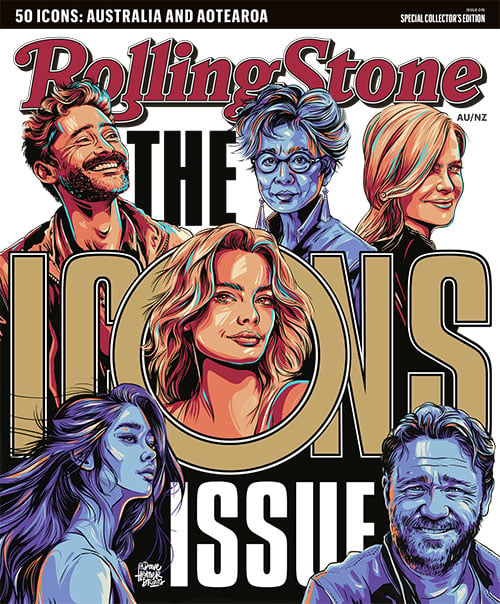 Get unlimited access to the coverage that shapes our culture.
Subscribe
to
Rolling Stone magazine
Subscribe
to
Rolling Stone magazine