The Foo Fighters have just served up a brand new EP, releasing a three-track live package as part of the launch of their new 'Foo Files' project.
As any fan of the Foo Fighters would tell you, it's a pretty big day in the music world when the group drops some new music. Even more exciting though, is when they drop some new music with the promise of even more on the horizon.
That's exactly the wonderful problem fans of the Foo Fighters were met with last week when the band unleashed a new three-track live EP, released in conjunction with their new 'Foo Files' archive, while asking for stories from their most dedicated fans.
Titled 00950025, the EP features what the band calls some "elusive" live tracks, and appears to be named in honour of the 25th anniversary of the band's self-titled debut from 1995.
A good day to take a look in the Foo Files. 🧐
How about a few elusive Live tracks? https://t.co/9RXxBRnc1J

We've seen some Reading '95 tweets, officially submit them now (or any FF story you like) here: https://t.co/K0kp4XBaiP

…you never know what we've got up our sleeves… pic.twitter.com/VHFqsPVs1s

— Foo Fighters (@foofighters) July 5, 2019
The EP consists of three tracks from the band's debut, including 'Wattershed' and 'For All The Cows', as recorded at the 1995 Reading Festival, along with a performance of 'Next Year', recorded as part of the Cold Live At The Chapel series in Melbourne back in 2000.
Interestingly though, this all appears to be part of some larger project, with the band asking fans for some of their favourite memories about seeing the band live.
"Did you capture a great photo of your crew at a Foo show?" the group asked on a new section of their website. "Have a memory tied to a Foo Fighters album or song? Or maybe just want to send a message to the band? We want to meet YOU!!"
What is this new project leading to? Well, it appears as though we may find out sooner rather than later, with the Foo Fighters noting that "you never know what we've got up our sleeves" as part of their Twitter message.
At this stage, the group's 00950025 is only available for streaming through all the major platforms, but there's nothing to say there won't be more live tracks released in some sort of retrospective package somewhere down the line.
Check out the Foo Fighters performing 'Next Year' in Melbourne: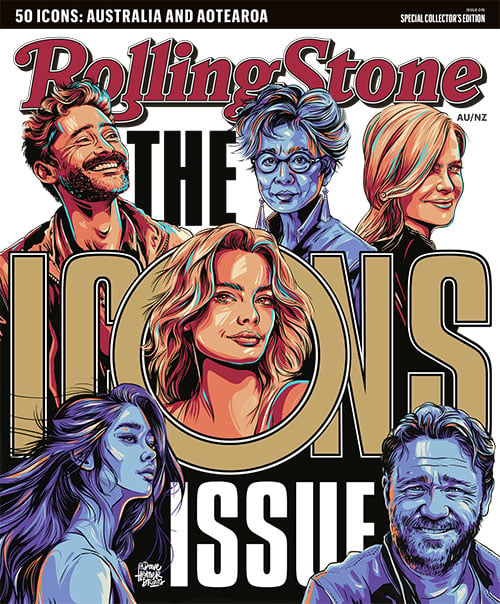 Get unlimited access to the coverage that shapes our culture.
Subscribe
to
Rolling Stone magazine
Subscribe
to
Rolling Stone magazine