Billie Joe Armstrong, singer for pop punk heroes Green Day, was kicked off a flight over the weekend because his pants weren't pulled up high enough.  The singer was about to board a Southwest Airlines flight from Oakland to Burbank in California when he was confronted by a stewardess who took umbrage at his public display of plumber's crack.
"Just got kicked off a southwest flight because my pants sagged too low!" Armstrong tweeted on Sept. 1. "What the f—? No joke." A fellow passenger about to board the flight told a local TV station that Armstrong was told to hike his pants up by a stewardess, retorting  "Don't you have better things to do than worry about that?"
He then tried to take his seat but was soon booted off the plane. His annoyance was quickly responded to by Southwest Airlines, who attempted to smooth things over by issuing a grovelling apology and putting him on the next flight.
According to Southwest Airlines spokesperson Brad Hawkins, "As soon as we became aware of what had happened, we reached out to apologize for this customer's experience," he said. "He elected to take the next flight."
Green Day's musical, American Idiot, is currently playing on Broadway.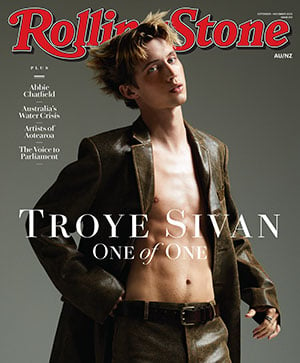 Get unlimited access to the coverage that shapes our culture.
Subscribe
to
Rolling Stone magazine
Subscribe
to
Rolling Stone magazine