While fans have been thoroughly enjoying Guns N' Roses' ongoing reunion tour, it seems as though the tour's success was a total surprise for the band, with the group only originally planning for a handful of shows.
In early 2016, the music world was undoubtedly shocked to learn that a reunited Guns N' Roses were getting ready for their aptly-titled 'Not In This Lifetime' tour. With original guitarist Slash back in the fold, as well as bassist Duff McKagen, fans were witnessing something that was never going to happen.
Since the tour first kicked off in April of 2016, the band have been out on the road constantly, visiting Australia in early 2017, and planning to keep on playing until their tour wraps up in South Africa this November.
However, in a new interview with Slash, it turns out that the group's tour was originally slated to just consist of five dates.
"That's initially what it was gonna be," Slash explained to US radio host Eddie Trunk (via Blabbermouth). "We didn't have a big, long-term thing [planned]. Axl [Rose] and I got together, and we talked for a while and so on, and we thought it would be cool to these (2016) Coachella dates, because we [got] offered to get back together and do Coachella every year for years, and we obviously didn't do it [before]."
"So now that we were on good terms, it seemed like a good idea. So that was the basic focus — just to do those two shows and a couple of warm-up shows, so we did the Troubadour, one show in Vegas, in Mexico and the Coachella gigs. And that went so well, and everything just fell back into place. So we said, 'Okay, we'll do this U.S. run that they're offering us,' and then everything just snowballed from there."
"The last shows that we did was '94 in South America, so we were at that place where we were playing stadiums," he recalled. "So when this came back around, the first offers were to do stadium-type gigs. So I was, like, 'Okay. That's great.' I think, more than anything, I was just excited about the enthusiasm."
"Considering, for me personally, being out of it for so long, coming back into it and seeing these insane crowds… It was, in my opinion, better received this time around than it was in the last years of the '90s that I was in it," he continued.
"It was really, really cool. And it's one of those times you can appreciate playing in a stadium, because you're playing for anywhere from 30 to 80 thousand people that are so dialled into your shit that it's like playing in a club — it's got that kind of personal toe-to-toe feel to it. So it was really, really a blast."
Slash also discussed the possibility of new music from the group, explaining that they've been too busy with touring to hit the studio.
"It's been talked about," Slash revealed. "I think everybody wants to do it, and we'll just see what happens. We've been busy doing this running around the planet."
Of course, these comments are in line with a recent interview with frontman Axl Rose who noted, "Right now our focus is on touring and the shows but everyone seems to be getting along so you never know."
As it stands, Guns N' Roses last studio album was 2008's infamous Chinese Democracy. Following a 14-year gaps between albums, and a ten-year production period, the record became almost mythical for its long-delayed status. While we're only a few years away from the 14th anniversary of Chinese Democracy, we can only hope that new material from the group won't take another decade-and-a-half to arrive.
Check out Guns N' Roses' 'Welcome To The Jungle':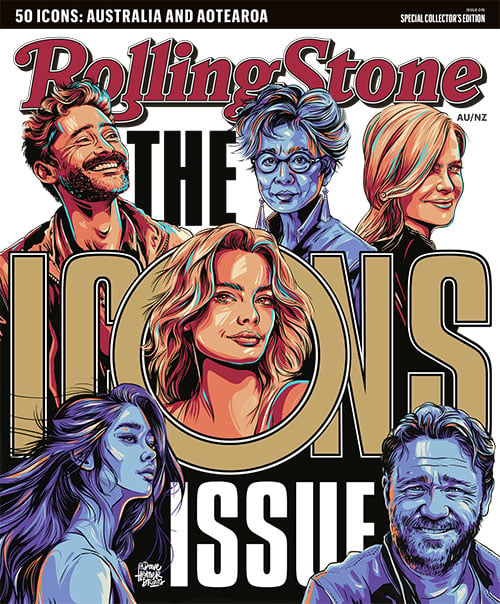 Get unlimited access to the coverage that shapes our culture.
Subscribe
to
Rolling Stone magazine
Subscribe
to
Rolling Stone magazine