Veteran space rock outfit, Hawkwind have been forced to cancel a performance after organisers claimed the group's fans were the 'wrong kind of people'.
Classic Rock reports the band were scheduled to play Leicestershire's National Forest for an all-day event called Conkers, to help develop a new 200-sqaure mile area of woodland in central England, but organisers have cancelled all plans for the performance.
In a statement from the band, Hawkwind explained, "the venue manager has pulled the plug, claiming Hawkwind will attract the wrong sort of audience to his venue, and he has refused to staff it." They add that the event's organisers refused to offer a full explanation on what the 'wrong sort' of fan actually means.
"Despite several emails to the National Forest Folk people, who put on the shows at Conkers, they refuse to give us any more information to back up the unfounded allegations, or to give us the name of the manager who has made these claims," reads the band's statement. "They have not even had the courtesy to acknowledge our emails or texts."
In defence of their fans, Hawkind state they "have refuted these allegations, and offered references from police and councils all over the country where Hawkwind have played at numerous festivals and events, proving our fans have always behaved impeccably."
It's particularly strange behaviour considering that the show was only booked because the band were approached by promoters to play the show. "It was the Forest Folk Festival people who contacted us in the first place," says Hawkwind, "after watching our performance at the recent Off The Tracks festival. They invited us to put on the show." They're "saddened and stunned" by the inevitable fallout that attacks the band and their fanbase.
The only representative from the Forest Folk Festival is Kirstine Szifirs, the daughter of one of the event's promoters. Szifris tells Classic Rock, she says the news of the band and their fans being slurred is "upsetting and distressing" and claims its been a "huge misunderstanding" in communication.
"After attending a Hawkwind concert myself, I mentioned it to my parents as as fantastic show with a wonderful audience," says Szifiris, "the event was never confirmed. We tentatively enquired about the possibility of a one-off evening concert with our own support band. No contracts were signed, no dates were confirmed and no fees were decided."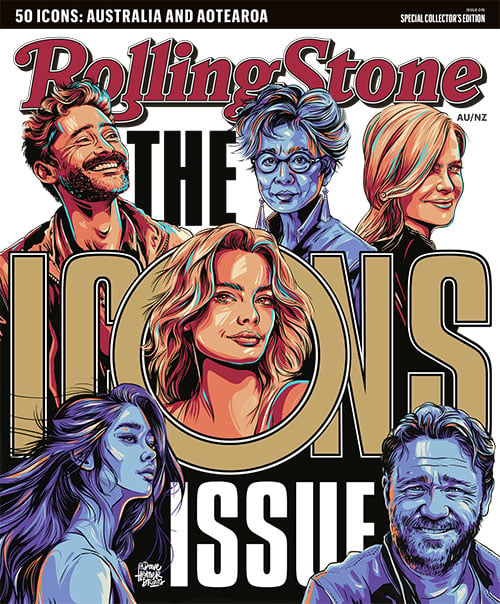 Get unlimited access to the coverage that shapes our culture.
Subscribe
to
Rolling Stone magazine
Subscribe
to
Rolling Stone magazine