While ticket holders are busy chasing their money from Soundwave and Eventopia following the collapse of the festival yesterday, spare a thought for the bands who played the 2015 event and are still waiting for their money.
The mess all started after Soundwave Festival's former operating company entered voluntary administration following a preliminary directions hearing held at NSW Supreme Court on 29th September 2015.
The hearing follows an application filed by World Stages Pty Ltd on 28th August to wind up the company's operations over an unpaid debt of $87k. World Stages were forced into liquidation back in July this year.
Deloittes, who were called in to act as administrators of Soundwave Festival Pty Ltd, discovered that the company had been gutted of any assets or funds and that the only real asset of the company was the right to hold future festivals.
Angry creditors were advised that Soundwave 2016 would cost $9 million, and that their best chance of recouping their money would be by a Deed Of Company Arrangement (DOCA) which would include some profits from the 2016 festival and a cash injection from AJ Maddah through the sale of Billy Hibben Stage Systems.
This DOCA was agreed to by creditors, with the best prospects looking like they may get 25c for every $1 owed.
Of course, now that Soundwave 2016 has been cancelled, their prospects are looking very dim.
So exactly how much is owed? Deloittes estimates close to $26 million was left owing by Soundwave Festival Pty Ltd when it entered administration, including many bands and other contractors.
The Australian Tax Office is owed an incredible $3 million, while the security company ACES were left with $528k in unpaid debt. Other notables include AMEX with $525k, APRA with $84k, JPJ Audio with $300k, and No Fuss Event Hire with $124k.
But the bulk of the missing money is owed to bands.
Leading the pack are Soundgarden who never got paid the $2.1 million they were owed. Also missing out on a big payday are Live Nation with over $1 million, Faith No More with $750k, Slipknot with $1.6 million, and Smashing Pumpkins with $1.2 million.
Desperate to get something for their efforts, Monuments – who are owed $19k – have taken to crowdfunding, asking fans to help them cover their losses.
"We aren't the biggest or best band in the world," the band wrote on their crowdfunding page. "But we are a very dedicated band that has given 200% of our time and dedication to get our music out there – so for us this is a HUGE amount of money that we do not have and couldn't have come at a worse time … for a small band like us this is like losing a million dollars …
"We are currently working on album #3, will be touring North America in March/April 2016 and will do the European festival circuit so ALL donations will go to helping us pay back our friends and family who loaned us money to get to OZ in the first place but will also help us catch up on other bills so we can concentrate on doing what we do best and delivering the best Monuments album to date."
Debt Owed To Bands From Soundwave 2015 Lineup
All Time Low — $141,144.70
Animals as Leaders — $16,607.14
Antemasque — $138,721.43
Apocalyptica — $65,601.90
Area-7 — $7,594.20
Atreyu — $52,044.64
Coldrain — $16,270.50
Crossfaith — $25,431.55
Deathstars — $17,500.00
Dragonforce — $21,000.00
Emily's Army — $19,185.29
Escape the Fate — $21,985.68
Faith No More — $751,076.20
Falling In Reverse — $54,064.98
Fall Out Boy — $394,107.14
Fear Factory — $78,263.96
Fucked Up — $24,779.40
Gerard Way — $89,510.75
Godflesh — $33,314.00
Godsmack — $200,000.00
Hollywood Undead — $65,183.54
Incubus — $571,428.58
Judas Priest — $349,560.55
Killer Be Killed — $24,513.00
Lagwagon — $30,274.52
Lamb of God — $161,323.33
Live Nation Worldwide, Inc — $1,180,325.56
Lower Than Atlantis — $18,800.06
Marilyn Manson — $588,000.56
Millencolin — $91,874.50
Ministry — $203,952.01
Monuments — $19,153.00
Ne Obliviscaris — $5,720.60
New Found Glory — $43,279.88
Nonpoint — $8,137.54
Nothing More — $35,000.00
Of Mice and Men — $29,040.00
Papa Roach — $93,050.93
Patent Pending — $22,000.00
Slash — $484,628.00
Sleepwave — $17,470.35
Slipknot — $1,645,299.29
Soundgarden — $2,132,075.00
Steel Panther — $92,517.57
The Aquabats — $32,787.26
The Color Morale — $11,464.58
The Interrupters — $20,231.14
The Raglans — $11,059.82
The Smashing Pumpkins — $1,267,446.43
The Swellers — $21,412.24
The Treatment — $8,193.74
The Vandals — $57,142.86
Tonight Alive — $38,500.00
Twin Atlantic — $20,154.85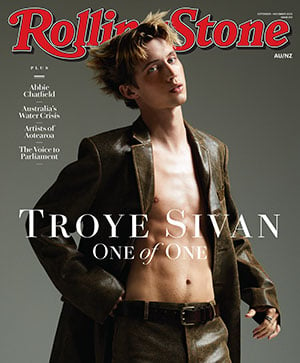 Get unlimited access to the coverage that shapes our culture.
Subscribe
to
Rolling Stone magazine
Subscribe
to
Rolling Stone magazine