In July, Sydney's iconic live music venue, The Sandringham Hotel, announced it would be going into receivership with debts of $3.6 million forcing the legendary pub rock venue to shut down after nearly twenty years in operation.
Having stood at its current location for more than a century, The Sando – as it's better known – established itself as a grassroots live music venue in the 80s.
The Sando's owner, Tony Townsend, was rocked by the news of the debts when "three men in suits" arrived at the door. "They didn't even call me, they just walked in," said Townsend, "no warning, no nothing." The operator took the potential closure as a personal, as well as professional blow. "It's sad – it's sad for live music, it's sad for me personally it's sad for my family," said Townsend. "This was supposed to be not only a legacy for us but, I guess, our income in retirement. And that whole dream's gone."
Representatives of Bankwest told Mr Townsend that the venue was now under control of receives Ferrier Hodgson, to clear financial debts owed in attempts to refinance the Sando. Mr Townsend had been finding ways out for the venue over the last year, including a failed bid to sell the building and lease it back.
The $3.2 million in debts covers BankWest's original loan for the hotel's mortgage with St. George banks, while $300,000 in renovations were also to be accounted for, the banks demanding that Townsend and The Sando's assets would be liquidated to pay for the loan.
Unlike the string of live music venues that have closed in Sydney (and nationwide) recently, The Sando did not necessarily close for ailing business – Townsend reports that despite its struggles, the venue was running smoothly, making money and paying its bills on time – but instead was shut down from what appears to be some shady business practices by BankWest.
A press statement from advocacy group, Unhappy Banking, today announced that The Sando was the latest small Australian business to join the group in its fight against what they call "unconscionable conduct by BankWest, now owned by the Commowealth Bank."
They allege that BankWest recalled the $3.2 million loan on The Sando because the venue was deemed too 'high risk', rather there its inability to keep up with its payments. Particularly pointed given The Sando's importance as one of the few remaining pubs in Sydney who retained a live music model, running up to 140 gigs each month.
Unhappy Banking founder, Geoff Shannon, welcomed The Sando to their movement in the fight against unethical bank actions: "It is never good for us to come across another business owner in such financial distress, who has been treated extremely badly by a bank, but unfortunately we are seeing a pattern of this. Businesses that are trading successfully, with no default of payments to the banks are suddenly being forced to wall because the bank simply changed their internal views and processes. It is criminal."
Townsend, remarking on his initial disbelief that his bank could, or would actively work against him, said: "I simply couldn't understand how or why a bank with whom I had a successful and ongoing relationship could come in and change the rules to effectively force my wife and I out of the business we've built up hands-on over the years. We never missed a payment to the bank, we were on track. There's a lot more to unfold with this story."
The Sando owner has since had his banking books reviewed by a panel of senior business advisers, who have told him that "there is no rational case for the bank acting toward me in this manner, and anomalies appear with the banks' action."
"We were in this for the long run. We believed in the music, even in the tough times, we stuck with music through the GFC and we made it through," says Townsend. "For the bank to pull this card, it's really a double kick in the guts for us."
Unhappy Banking indicates that The Sando is just one of "hundreds of cases" of banks treating their financial supports and loans unethically, the group's aim since its inception being to give business owners who have been affected by banks' unconscionable conduct a voice. The advocacy group is making its mission – with the legendary pub as its mast – to now spearhead an attack on the banks' questionable business practices.
"It's not going to be an easy path for us but we are going to fight this – for ourselves, for the music scene and for the thousands of others who have been affected by this horrendous situation," says Towsend.
BankWest, who were recently bought out by Commonwealth Bank, have made a habit of strict recalls on 'high risk' loans like that to The Sando, Geoff Shannon adding that the plot thickens.
"It appears from our initial review of the Sando case that Tony Townsend is another victim of Project Magellan," says Shannon. "It is very complicated, but effectively we believe Commonwealth Bank reviewed the BankWest commercial loan book to clear over 1000 loans that were outside Commonwealth's lending guidelines. They didn't just shift the goalposts, they took them away."
Shannon and Unhappy Banking have now successfully lobbied for a senate inquiry with the federal government into banking practices, with a direct focus on Commonwealth Bank's actions under their BankWest brand.
"We'll do what we can for the Sando and all our members to continue to expose the truth behind the Commonwealth Bank's action against Australian businesses," declared Shannon. "I think the bank has really misunderstood how powerful a large group of everyday Australian's who cop such abhorrent treatment from a bank can be".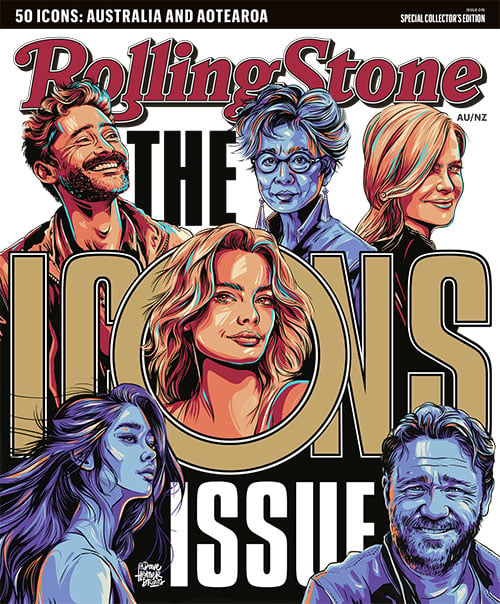 Get unlimited access to the coverage that shapes our culture.
Subscribe
to
Rolling Stone magazine
Subscribe
to
Rolling Stone magazine