Believe it or not, it's been 30 years since INXS released one of their most beloved albums, Kick, but 2017 also marks two more milestones for the band: 40 years since they began, and 20 years since the tragic passing of their frontman Michael Hutchence.
To mark all three, the band are releasing a special three-disc edition of the album that not only comes with an array of B-sides and bonus tracks, but features a special Dolby Atmos mix conducted by producers Giles Martin and Sam Okell at Abbey Road Studios.
The mix, Martin explains, will make you feel like you're right in among the band – especially if you've got a great surround sound setup.
"You can hear this album like you've never-before," he says. "You can hear Michael so close to you, you can hear his breath. You feel like you're in the studio with the band.
"You have a record that's 30 years old, but it's been taken in a completely new direction and you can listen to it in a completely new way and it becomes new again. Great music and great songs, they don't get old."
If you're after something you can put on your turntable, however, Abbey Road's "half-speed mastering pioneer" Miles Showell, who worked on the UK vinyl release of 'Need You Tonight' back in the day, is also cutting a half-speed remaster onto two 180g 45-RPM vinyl records – and there's a limited edition red version on offer, too.
"Classic, fabulous pop songs that jump out of the speakers, now more than ever before!" says Andrew Farriss, the band's main composer. "The latest INXS vinyl cuts are an outstanding sonic achievement, especially the Kick album, I was truly amazed to hear INXS' recordings sounding so incredibly fresh, clear and kick-ass, like vinyl on steroids…"
If you're getting your Christmas shopping done in advance, check out the new versions of Kick right here, and check out the teaser below.
We got to experience Kick in another new way last year, albeit a completely different one, when footage emerged of Courtney Barnett covering the album live and in full way back in 2012 – a pretty awesome find.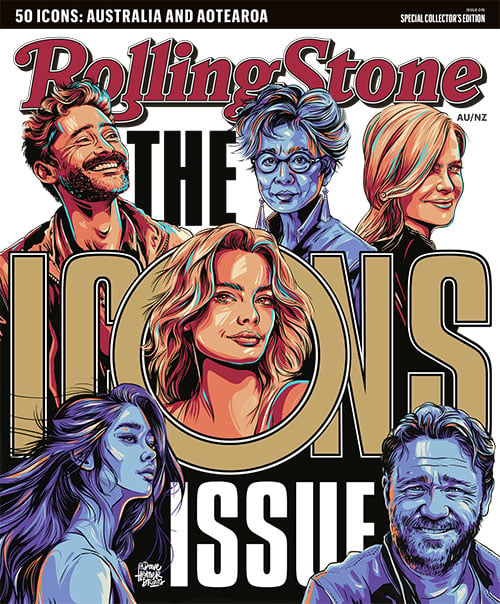 Get unlimited access to the coverage that shapes our culture.
Subscribe
to
Rolling Stone magazine
Subscribe
to
Rolling Stone magazine