Pulp legend Jarvis Cocker has compared the woes of fame to pornography.
During a recent interview with The Sunday Times, Cocker reflected on Pulp's rise to fame following the release of their working man's anthem 'Common People' in 1995.
"It was a very strange time for me because I'd achieved my lifetime's ambition and then found that it didn't satisfy me," he shared.
He continued, musing that fame "reminded me of pornography. Of how pornography takes an amazing thing – love between two people expressed physically – and kind of grosses it out."
Being thrust into the spotlight proved to be a confusing period for Cocker, who recalled thinking "What am I gonna believe in now?"
Thankfully, fame didn't take much of a toll on Jarvis Cocker's musical output. The musician is constantly chipping away at projects 25 years into his illustrious career.
His latest creative endeavour JARV IS… are set to release their debut record Beyond The Pale on Friday, July 17th. The group were initially set to unveil the project on May 1st, but chose to postpone the release date amid the coronavirus pandemic.
Love Electronic?
Get the latest Electronic news, features, updates and giveaways straight to your inbox Learn more
Last week, Cocker recalled a story about how he was "saved" by David Bowie, following a controversial appearance he made during Michael Jackson's 1996 Brit Awards performance.
During the award's show, Cocker rocked up on the stage uninvited during Jackson's performance to protest the way he believes Jackson "sees himself as some kind of Christ-like figure with the power of healing".
ulyThe Pulp rocker was arrested by police on suspicion of assault, before being later released without charge.
In an interview with the New York Times, Cocker revealed that the incident "changed my life forever, because of the fallout," before explaining that Bowie was his saving grace amid all the chaos.
"In the U.K., suddenly, I was crazily recognised and I couldn't go out anymore," he revealed. "It tipped me into a level of celebrity I couldn't ever have known existed, and wasn't equipped for. It had a massive, generally detrimental effect on my mental health."
The musician added that he was "saved by David Bowie," explaining: "There was an accusation that I'd knocked some kids off the stage. I'd been arrested. The only footage that'd been released was like a CCTV camera, and you couldn't see what was happening.
"That year, David Bowie was getting a lifetime achievement award, and he had his own camera crew there. After two or three days, they released their footage, and then the charges were dropped straight away. Among many other things I'm grateful to David Bowie for, that was amazing."
Check out Jarvis Cocker invading the stage at Michael Jackson's 1996 Brit Award performance: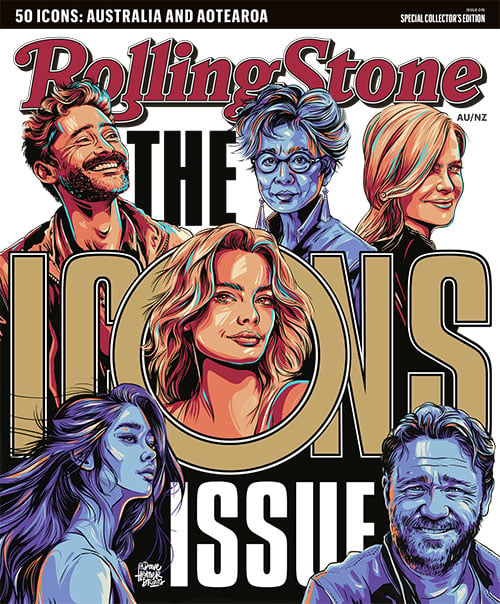 Get unlimited access to the coverage that shapes our culture.
Subscribe
to
Rolling Stone magazine
Subscribe
to
Rolling Stone magazine