US rapper Lil Nas X has opened up about the recent controversy which saw his breakthrough hit removed from the Billboard charts.
Last week, we noted how Atlanta rapper Lil Nas X was receiving widespread support after his single 'Old Town Road' had ben unceremoniously booted from the Billboard charts.
Having hit #19 on Billboard's Hot Country Songs chart for the week of March 16th, the tune was gone by the following week, with the publication noting the song's inclusion as a "mistake".
"Upon further review, it was determined that 'Old Town Road' by Lil Nas X does not currently merit inclusion on Billboard's country charts," a spokesperson for Billboard explained to Rolling Stone.
"When determining genres, a few factors are examined, but first and foremost is musical composition."
While plenty of people tried to determine whether or not the song was indeed a rap track or a country tune, others chalked the removal of the song up to race.
Now, Lil Nas X has spoken about the tune in his first interview since the controversy occurred.
just because old town road has funny lines doesn't mean it's parody. it has a theme. anybody with ears can tell i put some kind of effort into that song.

— nope (@LilNasX) March 27, 2019
i did not expect this situation to get this big pic.twitter.com/BPxBRWtxUJ

— nope (@LilNasX) March 29, 2019
i appreciate all the support for this old town road billboard situation but u never know how serious ppl take this and i'm not tryna be no martyr over this shit so honestly can we leave it alone.

— nope (@LilNasX) April 1, 2019
Speaking to Time, Lil Nas X (whose real name is Montero Lamar Hill) revealed that the tune's massive success came as a result of catching on as a meme on social media service TikTok.
"I promoted the song as a meme for months until it caught on to TikTok and it became way bigger," the rapper explained. "I was pretty familiar with TikTok: I always thought its videos would be ironically hilarious."
"When I became a trending topic on there, it was a crazy moment for me. A lot of people will try to downplay it, but I saw it as something bigger."
While discussing the removal of 'Old Town Road' from the country charts, Lil Nas X noted that since the song doesn't fit into any specific genre, it should be given as much chart exposure as its genre suggests.
"The song is country trap," he explained. "It's not one, it's not the other. It's both. It should be on both."
"I believe whenever you're trying something new, it's always going to get some kind of bad reception," he continued, downplaying the notion of race being the cause of the song's removal. "For example, when rap started, or when rock and roll began."
"But with country trap, I in no way want to take credit for that. I believe Young Thug would be one of the biggest pioneers in that."
While Billboard haven't addressed the removal of 'Old Town Road' any further, it seems that they're standing by their decision, with the tune not appearing on the current week's charts either.
Check out Lil Nas X's 'Old Town Road':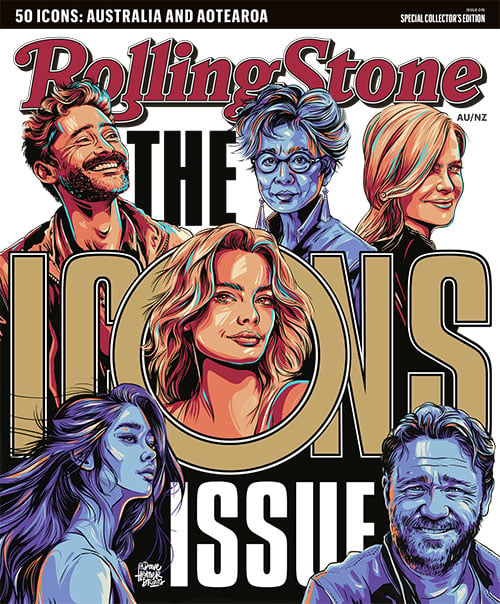 Get unlimited access to the coverage that shapes our culture.
Subscribe
to
Rolling Stone magazine
Subscribe
to
Rolling Stone magazine