New Zealand's Ella Maria Lani Yelich-O'Connor has only spent a week as a 17-year-old, but given what she's already achieved before being even able to legally buy beer, she's probably the most successful person in recent memory.
Better known to the music world as Lorde, on the day she kissed sweet 16 goodbye – Thursday 7th November – the Auckland singer-songwriter brought a competitive bidding war to its million-dollar conclusion, signing a $2.5 million publishing deal with US company Songs off the back of her chart-straddling global sales.
So it's perhaps with little surprise that Lorde has now been named among a South Korean pro golfer, an 18-year-old Olympic medallist, and one of President Obama's daughters as one of the most influential young figures of the year.
The kudos comes from TIME magazine's Most Influential Teens Of 2013 list, putting the 17-year-old 'Royals' singer in the company of prodigal authors, entrepreneurs and actresses, including Chloe Moritz (of Kick Ass fame) and True Grit actress Hailee Steinfeld.
Lorde isn't the youngest star on the list (that honour goes to Mad Men's youngest cast member: 14-year-old Kiernan Shipka), but aside from the appearance of Justin Bieber, she is the only musical figure to receive accolades from the publication.
Rather than suggesting that young girls will start growing their hair into long ringlet curls, TIME acknowledges the the use of 'Royals' by New York City Mayor-elect Bill De Blasio as entrance music and turning down an offer to tour with Katy 'Biohazard' Perry because it "didn't feel right" as "proof" of her influence.
It also acknowledges the breakout success of her debut album Pure Heroine – which earned the accolade of being the second fastest selling album of the year Down Under after it debuted at the #1 spot on the ARIA Albums Chart, which racked up a stack of historic accolades in the process, including becoming the longest reigning female on the US charts and 'Royals' peaked on the American charts.
Lorde hasn't so much cracked the American market, as much as she has shattered it. Following her aforementioned million dollar deal with Songs Music Publishing, Lorde's victory lap of the US has included teaming up with all-sister band Haim for a cover of Sheryl Crow at a live showcase earlier this week, as well as performing a near-half hour set for talk show host David Letterman, as Rolling Stone reports.
The New Zealand sensation performed a six-song set for the host's late night audience at New York's Ed Sullivan Theater as part of the Live On Letterman web series, drawing material from both Pure Heroine and her The Love Club EP, including album track 'Ribs', "I wrote [that] about growing up and getting older… and about this big party I had when my parents away," Lorde told the crowd among a set that included 'Tennis Court' and, of course, 'Royals'.
In related world domination plans news, Lorde also revealed her darker take on 80s hit-makers Tears For Fears recently with her cover of 'Everybody Wants To Rule The World' (how fitting) for The Hunger Games: Catching Fire soundtrack.
Previous to her Tears For Fears tribute, Lorde completed a sold out Australian tour recently, concluding with two packed dates at Melbourne's Corner Hotel, where our Tone Deaf reviewer remarked that the singer's "future burns brightly," adding that: "Lorde is readymade brilliance. At 16, she has the mind, class and nous to say what we all think. At 16, she has the talent and reach to inspire others to take her lead."
The singer-songwriter was in the country to promote her ten-track debut album, Pure Heroine, which was largely co-written with musician Joel Little, who's now used its success to turn his attention to other projects, including the debut solo album from Silverchair's Daniel Johns.
Backing up her commercial dominance, Lorde – real name Ella Yelich-O'Connor – is whip-smart to boot, tackling sexism and industry hype in her own wizened words in an insightful editorial piece recently.
The New Zealand sensation will next check in Down Under as part of the Laneway 2014 festival lineup next February alongside a strong female-centric lineup of Haim, Savages, Adalita, CHVRCHES, Warpaint, The Jezabels and many more.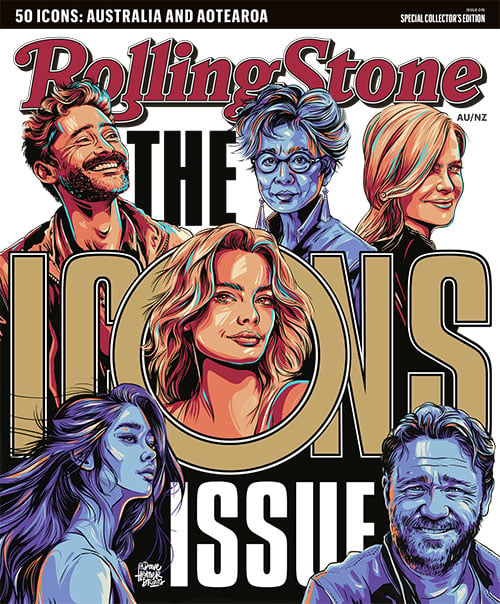 Get unlimited access to the coverage that shapes our culture.
Subscribe
to
Rolling Stone magazine
Subscribe
to
Rolling Stone magazine