In what's been a historical few months for Tool fans, Maynard James Keenan has offered up the latest pearl of wisdom surrounding the lengthy recording process currently ensuing.
Opening up on Lars Ulrich's podcast 'It's Electric', the Tool frontman discussed how "timing problems" have hindered Tool's creative process in recent years, giving some further insight into how the band are travelling behind the scenes.
Having toured and recorded with both Puscifer and A Perfect Circle since the last Tool album, Maynard said "There's a lot of timing issues with Tool getting to the studio, I always kind of gauge where they're at, and try to figure out where things are going."
"If I see a window where, 'OK, it doesn't look like things are going to get done any time soon' – because I need certain pieces to do my job – if I see there's a window, that might expand based on me going, 'I'm gonna go do something then.' That's why you had a lot of Puscifer for many years."
He also alluded to Tool fans potentially sneaking into his bedroom to "slit" his throat if he were to do another Puscifer album, so instead, he decided to again pursue A Perfect Circle.
"I felt like if I was to go back and do another Puscifer record, someone was going to sneak into my bedroom and slit my throat, so I figured I'd go and call Billy Howerdel of A Perfect Circle and see where he's at with music and it just so happened he had a nice stack of ideas."
Some clued-in Tool fans have also taken to a recent Reddit thread to discuss a tweet Maynard made (which has since been deleted) in which he said, "My work is done. Words, melodies. Waiting on them to track. Then I can finish. Can't track to music that isn't recorded."
This, however, conflicts with a statement made by Prophets Of Rage guitarist Tom Morello to Rolling Stone Italy last month, saying that the new Tool album was "worth the wait", mentioning that he'd listened to an "instrumental" version of the album.
"I heard the instrumental version of the record. Maynard had not recorded anything yet. It sounds great, I can say that it is worth waiting so much."
This only adds a further level of mystery to the Tool narrative – as one Reddit-er points out, if fans have coped waiting for 12-years for the album, anything more shouldn't hurt too much more.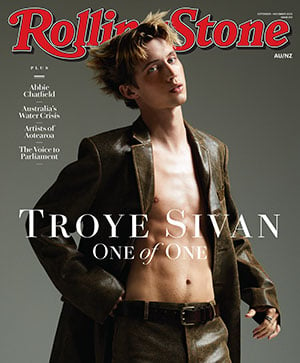 Get unlimited access to the coverage that shapes our culture.
Subscribe
to
Rolling Stone magazine
Subscribe
to
Rolling Stone magazine