Musicians are often regarded as the athletes of the arts, physically performing their ideas, lyrics, tunes, and emoting their feelings across the room and directly into an audience, and now the parallels between the physicality of athletics and musical activity have been strengthened by a new scientific study.
As CBS Local reports, according to research done by numerous institutions, including the University of Oxford, the performance of music is capable of giving a similar effect to what's commonly termed as 'the runner's high'.
Referring to the sensation that athletes feel when they breach the body's threshold and endorphins take over, killing pain receptors and replacing it with a feeling of blissful pleasure.
The experiment set out to find whether the auditory consumption of music, or rather the performance of it, could raise one's tolerance for pain in a similar fashion. The study put numerous subjects through an odd selection of tests.
Among the number of experiments were singing while clapping and swaying vigorously at a quiet prayer meeting, drumming in an ambient environment, playing with a choral group on an instrument, as well as dancing and simply listening to music with headphones.
The results find that singing with vigorous upper body movement yields a strong pain threshold, with subjects tested before and after each experiment as to how long they could withstand pain, and how much pressure they could handle.
Drumming and dancing also netted strong results, with the endorphins of each subject achieving a similar effect of being sent into a 'runners high' rush.
Although the physical performance of music can increase one's pain threshold, the results show that the passive consumption of music cannot. While music itself can give listeners an emotional reaction, this endorphin rush can't be experienced by simply listening to music, and can only be found when one performs it, albeit in specific ways.
The study is the latest in an interesting selection of research undertaken recently, including American researchers discovering how 'tone deaf' people  (no not this website) can reveal the relationship between music and language, while other studies into ADHD have helped prove that music can improve a person's concentration.
Other findings have included revealing a list of the world's most annoying sounds, that some songs are better than sex, and how singing in the car makes you a bad driver.
These new studies mark a trend in research into music's affects on the human race, and while these results may seem quite unusual, there are surely many more to come.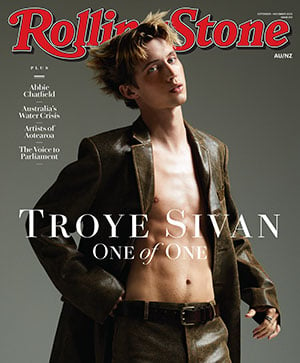 Get unlimited access to the coverage that shapes our culture.
Subscribe
to
Rolling Stone magazine
Subscribe
to
Rolling Stone magazine