On this day in 1995, Microsoft introduces their Windows 95 software to the world, featuring start-up music from none other than ambient composer Brian Eno.
It's arguably one of the most recognisable pieces of music in history, but the opening chime to the Microsoft's Windows 95 actually took quite a bit of work to create, and the man behind it all was Brian Eno.
Speaking to SF Gate in 1996, Brian Eno described just how this piece of music came to be.
"The idea came up at the time when I was completely bereft of ideas," he explained. "I'd been working on my own music for a while and was quite lost, actually. And I really appreciated someone coming along and saying, Here's a specific problem — solve it.'
"The thing from the agency said, 'We want a piece of music that is inspiring, universal, blah-blah, da-da-da, optimistic, futuristic, sentimental, emotional,' this whole list of adjectives, and then at the bottom it said 'and it must be 3.25 seconds long.'
"I thought this was so funny and an amazing thought to actually try to make a little piece of music. It's like making a tiny little jewel."
As it turned out, Brian Eno dove into the task headfirst, eventually creating over 80 pieces of potential music for the operating system.
"I got completely into this world of tiny, tiny little pieces of music", he continued. "I was so sensitive to microseconds at the end of this that it really broke a logjam in my own work. Then when I'd finished that and I went back to working with pieces that were like three minutes long, it seemed like oceans of time."
In a rather strange twist of fate, Brian Eno explained to BBC Radio 4 in 2009 that he's never actually used the software the tune was written for. "I've never used a PC in my life," he noted. "I don't like them."
As we noted over on The Industry Observer back in May, if you slow the tune down by 2300%, it actually starts to sound an awful lot like something out of Brian Eno's Ambient 1: Music For Airports. Nifty, eh?
Check out a Brian Eno-esque version of the Windows 95 sound: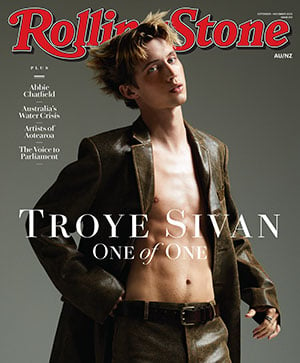 Get unlimited access to the coverage that shapes our culture.
Subscribe
to
Rolling Stone magazine
Subscribe
to
Rolling Stone magazine