Welcome to the new way of doing business in music.
As physical album sales fall, and streaming increasingly steals revenue from digital music; bands and their managers are constantly looking for new revenue streams. But One Direction may have come up with the most ingenious one yet.
The four members of Australian pop punks 5 Seconds Of Summer (5SOS) may have only formed at high school three years ago but they have managed to crack a coveted US #1 with their first full-length album.
The band of teen heartthrobs – guitarists Michael Clifford and Luke Hemmings, bassist Callum Hood, and drummer Ashton Irwin (all aged under 20) – have been on track for a major US album debut ever since the chart success of 'She Looks So Perfect'. Earlier this year, their breakout single and EP of the same name peaked at #2 on the Billboard 200 with first-week sales of 143,000.
'She Looks So Perfect' was also recently named the most played Australian song on commercial radio Down Under (and seventh overall) while tickets for the pop punks' homecoming dates in Sydney and Melbourne earlier this year disappeared within half an hour.
[include_post id="414049″]
So how did a West Sydney band go on to become one of the biggest new acts to hit music globally? Through their connection with tween music royalty One Direction.
The band first rose to fame after One Direction ­members Louis Tomlinson and Liam Payne tweeted to their millions of followers that the Aussie pop-rockers had a new single out.
One Direction then invited 5SOS to join them on their 66-date international tour ($277 million grossed since April 25, according to Billboard Boxscore) as 1D's opener — a trek that has, as many ticket-buying tweens might contend, started to shift 5SOS' status from warm-up act to more of a co-headliner.
But the love and endorsements from One Direction is far from chummy camaraderie. In fact, according to Billboard, One Direction holds a financial stake in 5OS.
AU.K. paper was the first to make the connection, uncovering that the five members of One Direction, which also includes Harry Styles, Zayn Malik and Niall Horan, own a share of London-registered company 5SOS LLP, with the registered partners for the company as the four members of 5SOS and One Mode Productions, whose directors include the five members of 1D in addition to London-based Modest Management directors for represent both One Direction and 5SOS.
There's a total of 120 shares in the company, of which One Direction owns 50%, and their managers the other 50%. Looking at how sales related to 5SOS have been going so far – 788,000 albums and EPs and 2.4 million song downloads sold  – it isn't hard to see why One Direction have been pushing their new compadres so hard with their fans.
The move is a far cry from the boy-band boom of the '90s, when acts like Backstreet Boys and 'N Sync were seen as rivals.
Johnny Wright, who manages Justin Timberlake, says that "if you're going to have a stable of artists, you have to create a family. Take a cue from what Berry Gordy did at Motown, where you had The Temptations, the Four Tops and the Supremes and all the acts went on tour together as part of a Motown Revue."
And One Direction are far from alone when it comes to investing in other bands. Justin Bieber had a financial stake in fellow Canadian singer Carly Rae Jepsen before he catapulted her to #1 around the world with her hit single "Call Me Maybe". Bieber himself was a product of similar deals done before he was famous with Usher.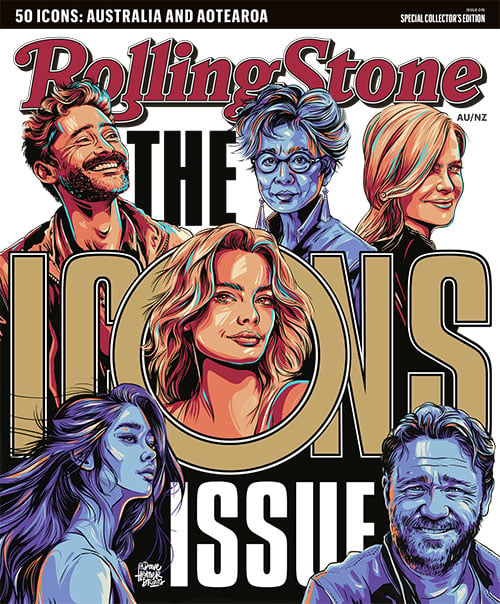 Get unlimited access to the coverage that shapes our culture.
Subscribe
to
Rolling Stone magazine
Subscribe
to
Rolling Stone magazine