World renowned rapper Jay Z called out his money-boasting hip hop peers about lying about their net worth on his latest album Magna Carta Holy Grail.
A report then showed that the man born Shawn Corey Carter actually put his money where his rhymes is, using data gleaned from business bible Forbes.
Now, the publication has once again put the definitive word on who in the world of hip hop can actually lives up to their 'milli earning' reputations with their Cash Kings 2013 list of the world's highest-paid hip hop artists.
Combined the Top 10 hip hop earners pulled $256 million, which is $15 million more than Forbes' own Top 10 highest-paid DJs list.
As it turns out, Jay 'no longer hyphenated' Z is actually the second highest-paid hip hop artist in the game, with $43 million in earnings putting him ahead of like-minded rap moguls like Dr. Dre, Cash Money label boss Birdman, and even his Watch The Throne co-star, Kanye West.
Jay Z's 2013 bank balance obviously benefited from the release of his Samsung-backed new album, the Korean mobile phone company inking a $20 million deal to pre-purchase 1 million copies of Magna Carta. But the Hov's Roc Nation label and management also brought the big bucks, as well as his high paying live shows. That's before even getting into his many other ventures, including alcohol, clothing, and ties to sports teams.
But Jay Z is still $7 million shy of the highest paid hip-hop artist of the last 12 months, with Sean 'Diddy' Combs sitting at the top spot with $50 million in earnings. Combined the Top 10 hip hop earners pulled $256 million, which is $15 million more than Forbes' own Top 10 highest-paid DJs list.
Love Eminem?
Get the latest Eminem news, features, updates and giveaways straight to your inbox Learn more
"You started learning how to count right, I see, Thanks God!" the man formerly known as Puff Daddy and P Diddy tells Forbes of the publication's estimates of his fortune, having previously criticised them for misjudging his net worth.
Diddy replaces Dr. Dre at the #1 spot (with the Beats By Dre mogul falling to #3), demonstrating that Mr Combs has his fingers in a number of lucrative pies (and that his $1m game of dice with Rick Ross probably wasn't a prank).
There's Diddy's Bad Boy record label, Blue Flame agency, the Sean John clothing line, and an agreement with Diageo's Ciroc vodka that draws in a huge part of his cash flow, while he's also in talks with Time Warner and Comcast over a US cable channel deal. As Forbes point out, he could soon enter the prestigious ranks of billionaires.
"I don't want my career to be defined on [whether or not] I was quote-unquote a billionaire," reflects Diddy. "But to be honest, I'd be blessed to be a billionaire … hopefully someday it'll come true and I'll be able to do some good with it."
Diversification has also proven a huge success for Cash Money records, living up to its namesake with four of its artist roster appearing on the list: Drake ($10.5 million earnings), Lil Wayne ($16 million), label co-founder Birdman ($21 million) and Nicki Minaj, the only female artist on the list (at $29 million).
Further down the list, young buck Kendrick Lamar makes his Cash Kings debut, and much like his appearance on NME's Greatest Rappers list, Lamar is the youngest artist on the Top 20 list at a ripe 26 years of age.
His $9 million balance puts him alongside producer/performer/Daft Punk pal Pharrell Williams and forthcoming Future 2014 headliners Macklemore & Ryan Lewis. Lamar, who has been mentored by Dr. Dre, says he's inherited much of his master's business savvy too."Definitely one thing [Dre] said is, you can't accept everything for a dollar," Lamar explained. "If it's not right … if it's not something that you see has longevity in it, you have to pass it up."
Other notable inclusions on the list include self-declared 'world's biggest rock star', Kanye West (at #6 with $20 million) and the $10 million-earning Snoop Dogg/Snoop Lion and Eminem, figures that are likely to increase as the former hits Australia for the Big Day Out 2014 and the latter gears up for his much-hyped MMLP2 and a confirmed Australian tour.
The Forbes list is calculated on pretax earnings, from a range of sources including income from touring, record sales, publishing, merch, endorsements and other businesses, while noting "management, agent and attorney fees are not deducted."
The Highest Paid Hip-Hop Artists Of 2013
According to Forbes

1. P Diddy ($50 million)
2. Jay Z ($43 million)
3. Dr. Dre ($40 million)
4. Nicki Minaj ($29 million)
5. Birdman ($21 million)
6. Kanye West ($20 million)
7. Lil Wayne ($16 million)
8. Wiz Khalifa ($14 million)
9. Ludacris ($12 million)
10. Pitbull ($11 million)
11. Drake ($10.5 million)
12. Snoop Dogg aka Snoop Lion ($10 million)
13. Eminem ($10 million)
14. Kendrick Lamar ($9 million)
15. Pharrell Williams ($9 million)
16. Macklemore & Ryan Lewis ($9 million)
17. Swizz Beats ($8.5 million)
18. Tech N9ne ($7.5 million)
19. 50 Cent ($7 million)
20. Lil Jon | Rick Ross | Mac Miller | Young Jeezy | Questlove (TIE – $6 million)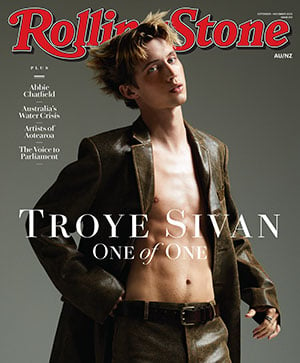 Get unlimited access to the coverage that shapes our culture.
Subscribe
to
Rolling Stone magazine
Subscribe
to
Rolling Stone magazine