It's about to be a special few weeks for Phum Viphurit.
The Thai-Kiwi artist is about to embark on his debut tour of Australia and New Zealand, and with Viphurit growing up in the latter after his family moved to Hamilton when he was nine, it's sure to be a momentous occasion for the singer-songwriter.
Beginning in Brisbane on Sunday, April 30th, Viphurit will then visit Sydney, Melbourne, and Auckland, ably supported by Thai-Aussie artist RICEWINE (see full details below).
The tour is in support of Viphurit's second studio album The Greng Jai Piece, the eagerly-awaited follow-up to 2017's Manchild.
Ahead of Viphurit's return to the country where he spent his formative years, Tone Deaf got the indie pop star to reveal his favourite Thai and Kiwi slang phrases, which you can check out below.
Phum Viphurit 2023 Australia and New Zealand Tour
With special guest RICEWINE
Tickets available via livenation.com.au and tuningfork.co.nz
Love Indie?
Get the latest Indie news, features, updates and giveaways straight to your inbox Learn more
Sunday, April 30th
Princess Theatre, Brisbane, QLD
Monday, May 1st
Metro Theatre, Sydney, NSW
Tuesday, May 2nd
170 Russell, Melbourne, VIC
Friday, May 5th
Tuning Fork, Auckland, NZ
Kiwi Slang
Oi – You hear it everywhere in NZ. Can be used at any moment in a conversation to get attention, rebuttal, break the ice. Like, "Oi, where have you been?" "Oi, you there!" And so on. The possibilities are endless.
Stoked – It means to be over the moon happy about something. A hyperbole of excited in my opinion – "stoked to be here" etc.
Sweet, Sweet as – It's the Kiwi equivalent of "okay cool" or "niiice." Used at the end of someone's statement or story as a response. "I just got my car fixed" and you'd reply, "sweet."
Dairy – Convenience stores or little marts on the corner of your local street. Selling anything from candy to cigarettes. A paradise for high schoolers on a spending budget, or anyone really.
L&P, mince and cheese pies – Two food items I miss the most from these dairies. L&P was the best alternative to Sprite at the time, it was local and well balanced. Frozen mince and cheese pies, Big Ben brand were my go-to after school meal.
Thai Slang
Greng Jai – To be "greng jai" is to be wary of someone else's heart. This can vary from saving the last piece of chicken on the plate for the eldest in the family, or the person who cooks the meal for you to not being to refuse a night out with your friends despite you feeling sick, because they had planned the reunion for months.
Dark – "Dark" is used to describe a grim situation or an unfortunate event. It comes with a hint of dark humor and sarcasm at times. Can be used to lighten to mood of a gloomy scenario.
Mai Pen Rai – Equivalent of "it's all good," "let it go." Used often as a coping mechanism, or maybe just for me lol.
Sathu – Equivalent of "Amen." It's alluding directly to the end of a Buddhist prayer. To say "sathu" casually is to sarcastically wish for that thing to come true or hope for the best out of a shitty situation.
Koi koi – It means to take things slowly, not so much hakuna matata, but to also have your wits with you and trust that time tells all. Koi koi, my son, koi koi.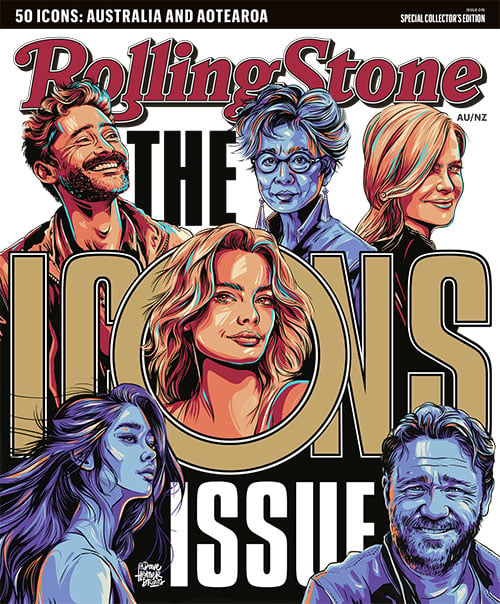 Get unlimited access to the coverage that shapes our culture.
Subscribe
to
Rolling Stone magazine
Subscribe
to
Rolling Stone magazine