Most fans of Queen have been hanging out for an official film based around the band for quite a while now. After a few years of rumours and production delays, it was announced earlier this year that Bryan Singer would be stepping up to take the reins of the film. However, the future of the project is now up for debate as news comes through that Singer has been fired from production.
Since the idea of Bohemian Rhapsody was first floated back in 2010, numerous big names have been associated with the production of the film. At first, it was announced that Borat star Sacha Baron Cohen was to play the role of Queen frontman Freddie Mercury, but after disagreements over the direction of the film, it was eventually announced that Mr. Robot actor Rami Malek was to take over the role.
Then came the contentious topic as to who would direct the film. After initially confirming that Dexter Fletcher was to take control of the film, it was announced a few months back that Bryan Singer (The Usual Suspects, X-Men) was to direct. But after recent developments, it seems this has changed yet again.
As Hollywood Reporter reports, 20th Century Fox have released a statement confirming that Bryan Singer is no longer the director of Bohemian Rhapsody.
The film's production had been dogged by reports of clashes between Singer and Rami Malek, some of which had reportedly gotten physical. Despite the pair reportedly making amends, constant disappearances by Singer also managed to frequently halt production. The last of these disappearances occurred just a fortnight ago, when Singer left for Thanksgiving break, and was not seen again until earlier this week.
Singer has since released his own statement in regards to the matter in which he denied that his differences with Malek were to blame for his dismissal, and that 20th Century Fox's unwillingness to cooperate with a personal matter was the final straw.
"Bohemian Rhapsody is a passion project of mine. With fewer than three weeks to shoot remaining, I asked Fox for some time off so I could return to the U.S. to deal with pressing health matters concerning one of my parents," Singer wrote.
"This was a very taxing experience, which ultimately took a serious toll on my own health. Unfortunately, the studio was unwilling to accommodate me and terminated my services. This was not my decision and it was beyond my control."
While no further statements have been made, 20th Century Fox is expected to announce a new director for the film in a matter of days. At this rate, the film's initial release date of December 2018 might see this movie becoming one of the greats of the next decade. Only time will tell.
Check out Rami Malek on playing the role of the legendary Queen frontman: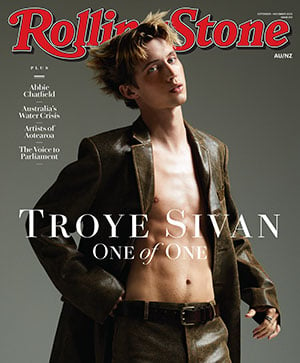 Get unlimited access to the coverage that shapes our culture.
Subscribe
to
Rolling Stone magazine
Subscribe
to
Rolling Stone magazine