R Kelly has just been sentenced to 20 years in prison, which he will serve concurrently to his 30 year sentence, with one additional year.
R Kelly, the Grammy Award-winning R&B artist, has been given a 20-year prison sentence for child pornography and the enticement of minors for sex. He will serve almost all of the sentence concurrently with a 30-year sentence imposed last year on racketeering charges. US District Judge Harry Leinenweber ordered that Kelly serve one year in prison following his 30-year sentence.
Prosecutors had asked the judge to sentence Kelly to 25 years and have him start serving them only after he had completed his earlier sentence. That would have been tantamount to sending him to prison for life. With Thursday's sentence, though, Kelly will serve no more than 31 years. That means he will be eligible for release at around age 80, meaning leaving prison before death is still a possibility for R Kelly.
During the sentencing hearing, prosecutors described Kelly as "a serial sexual predator" who used his fame and wealth to reel in, sexually abuse, and then discard star-struck fans. US Assistant Attorney Jeannice Appenteng urged the judge to set a longer sentence and keep Kelly in prison "for the rest of his life". Kelly's abuse of children was all the worse, she said, because he "memorialized" his abuse by filming victims.
In contrast, Kelly's lawyer, Jennifer Bonjean, accused prosecutors of offering an "embellished narrative" in an attempt to get the judge to join what she called the government's "bloodthirsty campaign to make Kelly a symbol of the #MeToo movement." Bonjean said Kelly had suffered enough, including financially, and that he "is now destitute."
Two of Kelly's accusers also spoke during the hearing. In a statement read aloud in court, a woman who testified under the pseudonym "Jane" said she had lost her early aspirations to become a singer and her hopes for fulfilling relationships. "I have lost my dreams to Robert Kelly," the statement said. "I will never get back what I lost to Robert Kelly. I have been permanently scarred by Robert."
Another accuser, who used the pseudonym "Nia", attended the hearing and addressed Kelly directly in court. Nia said Kelly would repeatedly pick at her supposed faults while he abused her. "Now you are here … because there is something wrong with you," she said.
Love Blues Roots & Soul?
Get the latest Blues Roots & Soul news, features, updates and giveaways straight to your inbox Learn more
Kelly rose from poverty in Chicago to become one of the world's biggest R&B stars. Known for his smash hit I Believe I Can Fly, he sold millions of albums even after allegations about his abuse of girls began circulating publicly in the 1990s.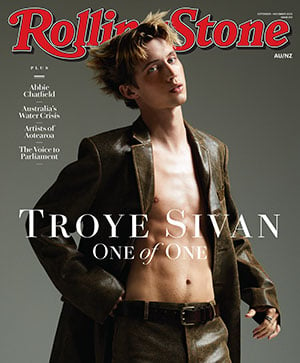 Get unlimited access to the coverage that shapes our culture.
Subscribe
to
Rolling Stone magazine
Subscribe
to
Rolling Stone magazine