This year's Rock And Roll Hall of Fame nominations have landed, with an absolutely stellar list of artists making up the list of possible inductees for 2018.
Last year, we saw a huge list of nominations released, which resulted in the likes of Pearl Jam, Journey, Yes, ELO, Joan Baez, and Tupac Shakur being given the prestigious honour. Notably, Pearl Jam's induction into the Rock And Roll Hall of Fame marked the first time that a band formed in the '90s had been inducted. As time goes on though, that's about to change, as evidenced by this year's nominees.
As Rolling Stone reports, this year's list of nominees include the likes of Radiohead, Rage Against The Machine, Judas Priest, Dire Straits, Nina Simone, Depeche Mode, and Kate Bush, amongst others.
Notably, Rage Against The Machine and Radiohead have made the list of nominees in their first year of eligibility. For an act to be considered for induction into the Hall of Fame, they must have released their first single or album at least 25 years ago. Considering that September 21st marked the 25th anniversary of Radiohead's 'Creep', and Rage Against The Machine's 'Killing In The Name' turns 25 on November 2nd, we might just see these legends of the genre immortalised.
Recently, all five members of Radiohead spoke out about the possibility of being inducted, with the vast majority showing an attitude of indifference. "I don't care. Maybe it's a cultural thing that I really don't understand," said guitarist Jonny Greenwood. "I mean, from the outside it looks like… it's quite a self-regarding profession anyway. And anything that heightens that just makes me feel even more uncomfortable."
"I don't want to be rude about the Rock & Roll Hall of Fame because for a lot of people it means something, but culturally I don't understand it," added guitarist Ed O'Brien. "We haven't even been asked. I don't want to be rude. But if you ask me what I'd rather be doing that night, I'd rather be sitting at home in front of the fire or going to a gig."
This year's nominations also see the very first nods for Dire Straits, Eurythmics, Judas Priest, Kate Bush, The Moody Blues, Nina Simone, and Sister Rosetta Tharpe, while others in the list are 'frequent fliers', so to speak.
Love Rage Against The Machine?
Get the latest Rage Against The Machine news, features, updates and giveaways straight to your inbox Learn more
Bon Jovi, Depeche Mode, Link Wray, and Rufus featuring Chaka Khan have been nominated once before, while The Cars, MC5, and The Zombies have been nominated twice before. LL Cool J and The Meters have seen three previous nominations, while this is now the fifth nomination for the J. Geils Band. Maybe 2018 is destined to finally be their year?
The public also have the chance to have their say in regards to the 2018 inductees, with public voting opening soon. The public's vote will be considered alongside more than 800 artists, music historians, and industry insiders. Voting will be open until December 5th, so be sure to have your say.
The class of 2018 will be formally announced some time in December. While we wait until then, let's take a trip down memory lane by checking out Rage Against The Machine's legendary 'Killing In The Name' once again.
Rock And Roll Hall Of Fame 2018 Nominees
Bon Jovi
The Cars
Depeche Mode
Dire Straits
Eurythmics
J. Geils Band
Judas Priest
Kate Bush
LL Cool J
Link Wray
MC5
The Meters
The Moody Blues
Nina Simone
Radiohead
Rage Against The Machine
Rufus featuring Chaka Khan
Sister Rosetta Tharpe
The Zombies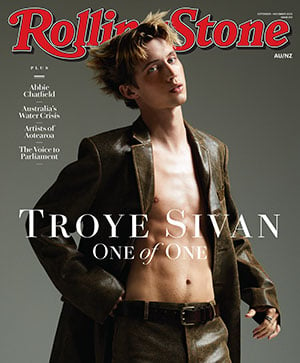 Get unlimited access to the coverage that shapes our culture.
Subscribe
to
Rolling Stone magazine
Subscribe
to
Rolling Stone magazine