There's nothing more rock 'n' roll than being rebellious and pissing off the masses – which means Greta Van Fleet could be in the running for the most 'rock' band ever.
The US tearaways have caused plenty of buzz with their sound, image, and stage performance over the years.
Many of the world's most respectable musicians have expressed their admiration for the band who, as teenagers have been able to channel blues-rock to such an extent that it's led to sell-out theatres around the globe.
Given it's been a year since we last heard from the boys and we figured what better time to cast our eye over six influential musicians who think Greta Van Fleet are worthy of our time.
1. Alice Cooper
The pioneer, whose career spans more years than the collective age of Van Fleet, pointed to the band as proof that Gene Simmons of Kiss was wrong when he proclaimed that rock "was dead".
Said Cooper: "There are bands right now – look at Greta Van Fleet. There's a band who said, 'It's been a long time since Led Zeppelin was around; let's be Led Zeppelin'.
"People are ready for a new Led Zeppelin, so guitar rock, once again, is going to take the forefront."
Love Classic Rock?
Get the latest Classic Rock news, features, updates and giveaways straight to your inbox Learn more
2. Slash on Greta Van Fleet
There aren't many artists that scream 'guitar hero' like Slash of Guns N' Roses do. Despite being at the forefront of the heritage rock and heavy metal movement, the maestro noted that, while they sounded really similar to the O.G. British blues rockers, it was still good for music to have them around.
"I wish they didn't sound so much like Led Zeppelin, but still, the idea of fuckin' four kids getting on stage and just playing their fuckin' asses off with just a couple amps and a drum kit, and just playing their instruments – as opposed to having all this other fuckin' shit going on – you know, that's really healthy. And I think that's inspiring", he said.
3. Elton John on Greta Van Fleet
The Rocket Man is certainly no stranger to turning heads and polarising popular opinion. So impressed was he with the band that he went one better than complimenting them in the press; he invited them up to perform 'You're The One' and 'Saturday Night's Alright For Fighting' at his own Academy Awards party last year.
4. Joe Satriani on Greta Van Fleet
Another influential shred lord, another tick of approval. Speaking last year, Satriani went as far as to proclaim GVF as his "favourite young band", adding that, "When I first heard them, I sent their album to all my friends that were in my high-school band."
"We're still good friends and we stay in touch and, I swear, that's what we were trying to do when we were 15 years old. We were just trying to be like Led Zeppelin, Black Sabbath, and The Stones, but these guys are really good at it!"
5. Ted Nugent on Greta Van Fleet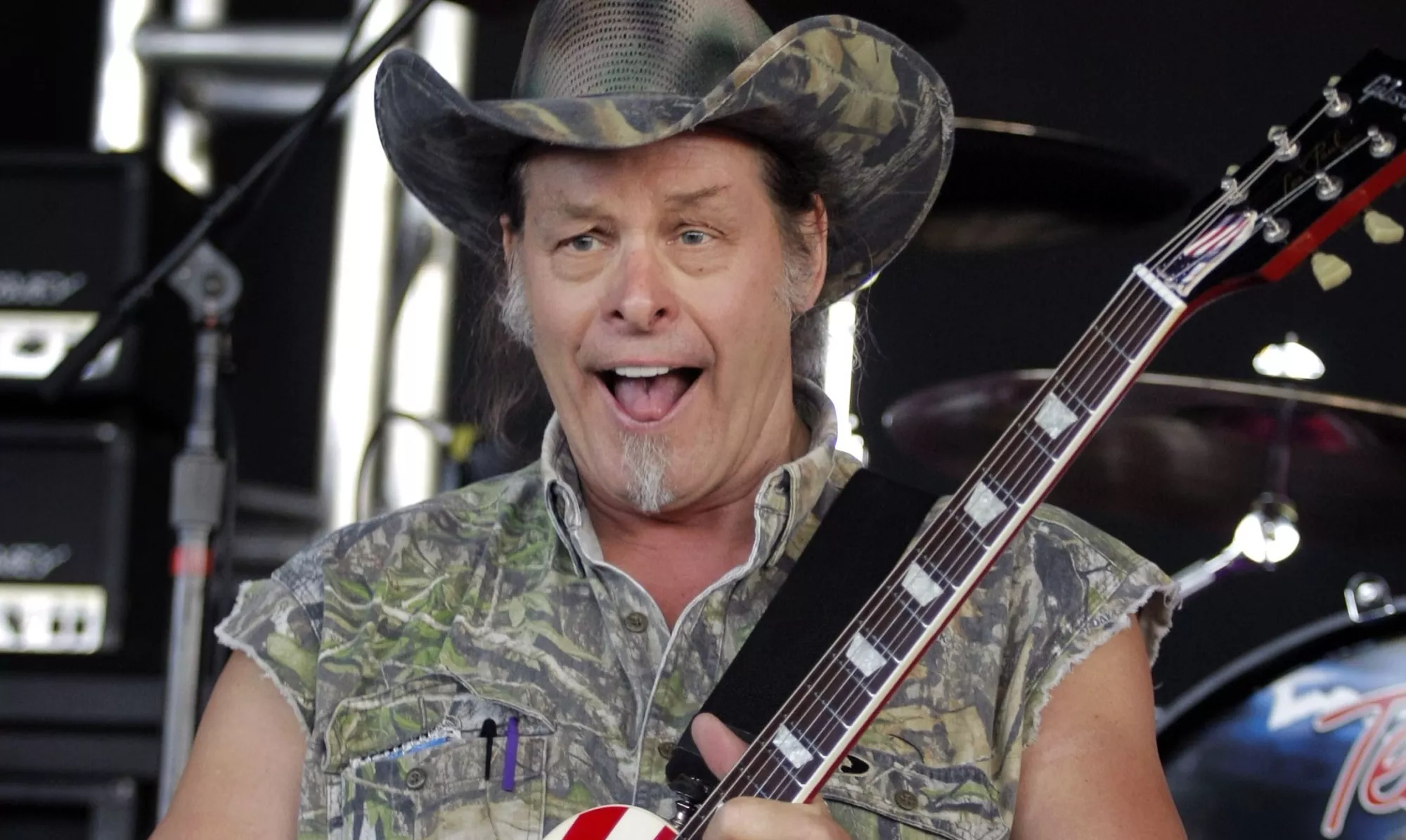 A character who also enjoys touting controversy, the outspoken psychedelic/hard rock musician certainly didn't hold back his opinion when it came to praising GVF.
"It's like a breath of fresh, defiant air in an otherwise sheep, cookie-cutter formula world of music that makes me want to throw up," he said of the band.
"I pay attention to bands like Greta, and the bands that really pound the original honky-tonk, boogie-woogie rock 'n' roll rhythm-and-blues with a lot of piss and vinegar. Thank God for those guys. Figures they come from Michigan, huh?"
6. Robert Plant on Greta Van Fleet
But perhaps the biggest endorsement possible for GVF is the approval of the front-man and sound of Led Zeppelin himself; Mr Robert Plant. As per usual Plant was tongue-in-cheek about it all.
"There's a band in Detroit called Greta Van Fleet, they are Led Zeppelin I. Beautiful little singer, I hate him!"
"He borrowed [his voice] from somebody I know very well, but what are you going to do? At least he's got a bit of style because he's said he based his whole style off of Aerosmith."
Check out Plant get quizzed on GVF on our own The Project: