While most of us know Jack White as the prolific, quirky, and opinionated rock superstar who once upon a time fronted The White Stripes, at one point in time, he was a simple furniture upholsterer living in Detroit, Michigan and working on music in his spare time.
He was mentored in his trade by friend Brian Muldoon, himself a musician, and years later, the pair reunited to forge a short-lived band called The Upholsterers, who recorded two singles, the first of which, 'Apple of My Eye', was released by Sympathy for the Record Industry (The White Stripes' eventual label) in 2000.
Though you'd be forgiven for assuming White's quirks were merely PR contrivance cooked up to generate publicity, it appears the rocker was always that way. Case in point, The Upholsterers' second single was hidden inside reupholstered furniture.
[include_post id="419143″]
According to modern rock legend, 100 vinyl copies of 'Your Furniture Was Always Dead… I Was Just Afraid To Tell You' were randomly placed inside furniture worked on by Muldoon and White, and until recently, those copies remained undiscovered, sitting in furniture in random Detroit living rooms.
However, according to a recent post to the Third Man Records website, two separate individuals have contacted White's label to inform them that they have, in fact, found two of the long-lost Upholsterers singles.
"Recently, Third Man Records has been made aware of the discovery of two different copies found by two separate individuals of the 2nd single by the Upholsterers," reads a statement from the label.
[include_post id="419046″]
"This duo, comprising of actual upholsterers Jack White and Brian Muldoon, pressed 100 copies of this single and proceeded to hide them in furniture being reupholstered by Muldoon in 2004, in celebration of his 25th year in the business."
"In celebration of these discoveries, Third Man would like to share with everyone the cover art for this single, done by noted Detroit artist Gordon Newton," they conclude. Readers can check out the cover art and have a listen to the band's first single in the embed below.
Now the only question that remains is whether the found singles will be put up for auction and just how much they'll fetch when they are. Considering White's swag, like rare White Stripes 7" singles, is among the most prized of contemporary music items, they're sure to fetch a pretty penny.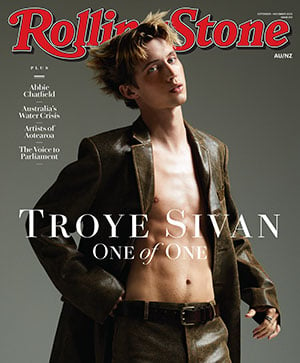 Get unlimited access to the coverage that shapes our culture.
Subscribe
to
Rolling Stone magazine
Subscribe
to
Rolling Stone magazine