Shortly after going on sale, it took only an hour before organisers of Splendour In The Grass announced that all three-day, one-day, and camping tickets to the winter music festival had been completely exhausted. The Country Club VIP passes soon disappeared after that, leading to Splendour 2013 completely selling out.
As a swathe of Splendour 2013 Sideshows were announced to appease the many punters who'd missed out on the Byron Bay event, Splendour organisers issued a warning over the alarming amount of ticket scalpers appearing online, especially through auction site Gumtree.
But just in case you were thinking that a sell out meant that organisers behind the super popular festival would rest on their laurels, think again. A number of new acts have been added to the lineup courtesy of the Triple J Unearthed competition, and a huge arts lineup has just been released.
Unearthed Winners
Four bands in total have won a spot on the Splendour In The Grass 2013 lineup through Triple J Unearthed. Melbourne four-piece Baptism of Uzi are the national winners and will kick off the festival on the main stage with their space-rock riffs and psychy brand of rock and roll. Byron Bay locals Potato Potato will bring their salted folk tunes to the GW McLennan stage, high-energy rap trio The Hated will serve up good time hip hop vibes in the Mixup tent, and '90s grunge/rock/emo-influenced punks Postblue will play the Supertop.
Splendour Arts
Each year since the event's inception Splendour has searched near and far to produce an Arts Program to engage, amuse, bemuse and always enhance the Splendour experience. This year is set to follow suit, with Splendour Arts 2013 serving up a bumper program from Australian and international artists that includes performance, improvisation, street theatre, graffiti, living sculpture, installation, illustration, projection and… chocolate records.
"This year Splendour's Arts program spans the spectrum, taking the audience from big and bold pieces like Bennett Millers Barnraiser to intimate and interactive work like Julia Drouhin's Disco Ghost where punters literally digest the music," says Splendour Arts curator Craig Walsh.
Highlights include a parody of the justice system in the space of an interactive festival playground, chocolate records, and an amish-type community that will be demonstrating the virtues of plain living, creating a home for themselves within our new site, and raising a barn, oblvious to the festival exploits around them.
For the full arts program, please visit Splendour In The Grass.
Splendour In The Craft
Never content to rest on their patch-worked laurels, in 2013 Splendour is taking things a step further, encouraging punters themselves to get creative at a new space, Splendour In The Craft. From 11am to 6pm each day Splendour In The Craft will feature an awesome program of free workshops and activities to entice punters to get their craft on!
Spotlight, Australia's largest fabric and craft retailer is synonymous with all things crafty, so being a part of Splendour in the Craft was a natural fit! Each day Spotlight will be hosting the Spotlight Sessions, working with Splendour goers to Pimp Their Tent or make their own tote bags and featuring craft stars like Beci Orpin.
There'll also be some super awesome workshops and guest 'crafters' from Splendour lineups present and past at frankie magazine's Crafternoon Bandcamp sessions! You'll be able to get your mending done at the Mend It Like Beckham stall, presented by Spotlight. There'll be suitcase rummages, frock swaps, magazine and project libraries, postcard tarot readings and more.
And to keep you energized Southside Tea Room – the awesome Brisbane café run by Patience and John of The Grates – will be ready to craft you up all the tea and coffee you need!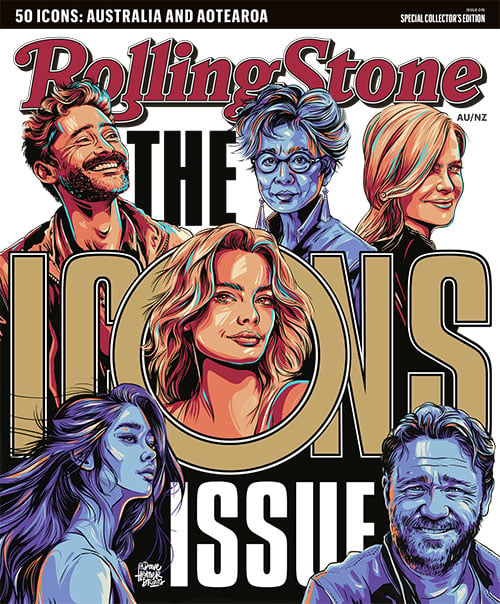 Get unlimited access to the coverage that shapes our culture.
Subscribe
to
Rolling Stone magazine
Subscribe
to
Rolling Stone magazine