Some of the biggest names in music have turned out once again to cop an absolute belting thanks to Jimmy Kimmel Live! and its 'Mean Tweets' segment.
Back in 2012, Jimmy Kimmel introduced a brand new segment to his show that has become universally beloved ever since: Mean Tweets.
The basic gist of the segment is to get famous people to face the public by reading out mean Tweets that have been written about them. While it almost sounds, well, mean, to make these celebrities face such hatred, the end result actually ends up being hilarious, as these famous faces find the humour in these ridiculous messages.
Earlier this year, Jimmy Kimmel gave us the fourth music-based edition of the segment, and we've been waiting for more ever since.
Now, the music edition of Mean Tweets has returned, this time featuring the likes of Halsey, Imagine Dragons, Dua Lipa, The Chainsmokers, The Strokes, Elvis Costello, Korn, Nickelback, and more.
Soundtracked to R.E.M.'s 'Everybody Hurts', it's hard not to chuckle while Korn reads out the Tweet "those guys suck more than Nickelback," right before Nickelback themselves are forced to read "I would rather stab myself in the taint than hear another Nickelback song."
Say what you will about some of these acts, you have to admire the fact they have a sense of humour about themselves.
Check out Jimmy Kimmel's 'Celebrities Read Mean Tweets':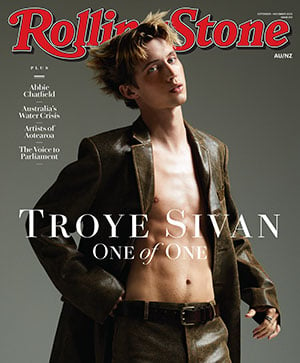 Get unlimited access to the coverage that shapes our culture.
Subscribe
to
Rolling Stone magazine
Subscribe
to
Rolling Stone magazine