Music fans are begrudgingly admitting that Nickelback's cover of a Metallica classic is actually pretty good, as footage of the band's performance has recently gone viral.
No matter who you re in the world of music, you've undoubtedly come across that tired stereotype that Nickelback are one of the worst bands in music. We're definitely not going to call them awful (I mean, have you heard 'Breathe'?), but when you consider how widespread the band's negative reception actually seems to be, you can't help but feel sorry for them.
However, even some of Nickelback's most diehard detractors have been forced to come around after footage of the band performing a Metallica cover has gone viral.
Back in 2004, Nickelback began to incorporate a cover of Metallica's 1991 single 'Sad But True' into their sets. While the band haven't played this song for close to a decade now, it just so happened to have been caught by video cameras when the band performed at Germany's Rock Am Ring back in June of 2004.
Fast-forward about 14 years, and the video has gone viral, appearing on a number of Facebook groups over the last week, gaining millions of views in the process. (UPDATE: The video has since been deleted from Facebook, but is alive and well on YouTube.)
Even if you ignore the fact that the original video misspelled the band's name, this little tribute to the group has now seen countless fans realise that Nickelback actually have quite a lot more talent than average music fans give them credit for.
In fact, many fans have been completely taken aback by this news, taking to social media to express their disbelief.
"Fuck. Now I actually have to say I like something nickleback has done," writes on Twitter user, while another states, "I'm convinced Nickelback should release a cover album of Metallica songs."
I'm convinced Nickelback should release a cover album of Metallica songs.

— Cody Paysinger [+] (@_cpay) September 9, 2018
Fuck. Now I actually have to say I like something nickleback has done. https://t.co/EtCk53hp8c

— RuineR (@x_LifeRuiner) September 8, 2018
As it actually turns out, Nickelback and Metallica actually have a bit more of a connection than most realise, with frontman Chad Kroeger revealing that his brother is good friends with Metallica's James Hetfield.
"My brother, Mike, the bass player in the band, he hangs out with James Hetfield a lot in Maui," Kroeger explained to Radio Nova (via Classic Rock) in 2014.
"So the two of them are hanging out a lot together. And right when you think that you're the only one who gets it – the backlash – Mike's like, 'Oh no. James pretty much thinks the entire world hates him.' I'm, like, 'Really?' Suddenly I don't feel so bad anymore."
Likewise, Metallica bassist Rob Trujillo also weighed in on Nickelback's frequent negative reception, explaining that he thinks "the guys in Nickelback are super cool".
While we can't judge them based on their personalities, the fact remains that Nickelback can smash out a pretty decent Metallica cover when they want to.
Check out Metallica's 'Sad But True':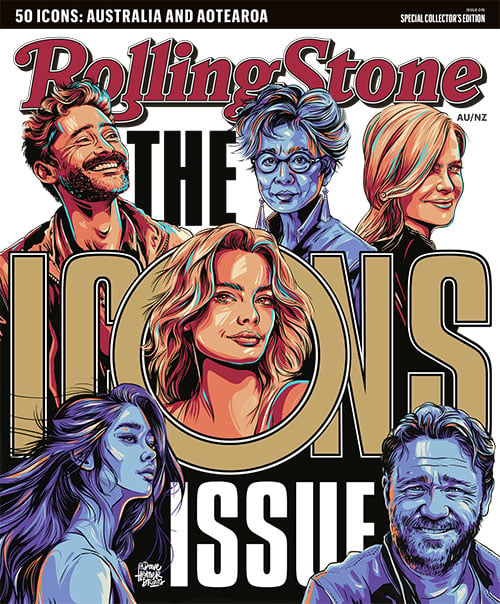 Get unlimited access to the coverage that shapes our culture.
Subscribe
to
Rolling Stone magazine
Subscribe
to
Rolling Stone magazine