It's been four years since The Strokes' last full-length record, so we're pretty much due for a new one by now. According to the father of The Strokes' guitarist Albert Hammond Jr, the indie-rock legends are already hard at work on a new record, with the help of a legendary producer.
In an interview with The West Australian this week, Albert Hammond, who has also led a very successful music career, has stated that his son's band is currently in the process of recording a new album with famed producer Rick Rubin.
"They're making a new album now with a great producer called Rick Rubin," Hammond said. "I speak to my son every day and he says that they're so happy, I'm sure this will be a very successful record."
With Rick Rubin being one of the most prolific and famous producers in music history, the band are certainly in good hands. Having helped popularise hip-hop music, and working with legendary acts such as the Beastie Boys, Red Hot Chili Peppers, Slayer, and Johnny Cash, Rubin is undoubtedly set to help the new Strokes record become an instant classic.
Hammond Sr, who had worked with and written songs for prestigious artists such as Johnny Cash, The Hollies, and Whitney Houston, also used his interview to speak about how he helped The Strokes out in their early days, paying for the studio time that resulted in their classic debut record Is This It.
"Nobody understood them, so I said, 'Here's the money, go in the studio and make the record'," Hammond said. "I never got it back, but it doesn't matter. I just love knowing I helped them out."
Here's hoping that the group's new record with Rick Rubin will be successful enough that Albert Hammond Jr. can finally repay his dad for that studio time 16 years ago.
Check out The Strokes' 'OBLIVIUS' from last year's Future Present Past EP, below.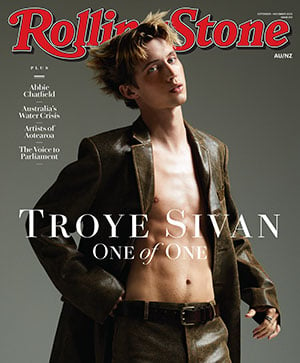 Get unlimited access to the coverage that shapes our culture.
Subscribe
to
Rolling Stone magazine
Subscribe
to
Rolling Stone magazine