Our regular readers may have noticed that we've been noticeably quiet about Supafest 2012, a national hip hop festival, which began to unravel over the last 24 hours as poor ticket sales were blamed by organisers for their decision to axe two of the headline artists.
Our silence was a deliberate editorial decision made immediately after it was announced that Chris Brown would be headlining the festival. We simply decided we didn't want anything to do with the festival, which is why we never covered the announcement, subsequent news, or organised for our reviewers or photographers attend.
That's not to say we don't believe everybody deserves a second chance. We do. But you actually have to appear apologetic, ashamed, and repentant for the hurt you have inflicted – something Chris Brown seems unwilling or unable to do.
But we feel like we are compelled to say something now that the festival has begun to unravel.
You see it's bad enough that the promoters effectively condoned Chris Brown's actions by booking him as an artist, despite his arrogant and offensive behaviour ever since he assaulted his former girlfriend Rihanna. But we understand that money talks and in some perverse way Brown's star has only risen following the incident.
No, what really is totally unacceptable is the revelation that one of the headliners who were advertised to play the festival, were in actual fact never confirmed. The revelation came out after organisers decided to cancel Missy Elliott and Diddy due to poor ticket sales.
"A considerable amount of investment was used to lure the best available talent, and also to invest in larger production and upgrading venue amenities," wrote the organisers yesterday.
"The sales for Supafest 2012 have been steady and look like they will surpass last years attendances of 90,000, but in effect these numbers fall well short of the producers expectations to ensure commercial viability."
"Consequently, this has forced them to slightly modify this year's event to ensure that Supafest carries on in years to come. Both P. Diddy and Missy are legends of this genre but with the inability to ensure the events future, drastic decisions had to be made to ensure the Festivals commercial viability."
But that wasn't entirely true. It actually turns out that Missy Elliott was never in fact booked. Sure, organisers had approached her team to discuss the possibility of her performing, but nothing was ever set in stone.
Which raises a perfectly reasonable question. Why on earth was she advertised as an artist on the bill if she was never actually booked to perform? It's a question her management Monami Entertainment, and her label, Warner Music, would like answered.
"It has come to our attention that Missy Elliott was being falsely advertised for Supafest," wrote Mona Scott-Young, long-time manager for Missy Elliott. "The promoter began advertising without confirmation from our end or contracts as it pertains to Missy's appearance."
"It is unfortunate when this happens as this dishonest behavior hurts everyone involved. It not only damages the reputation of the artist, but most importantly it disappoints the fans who spend their hard earned money on tickets expecting to see the artist."
"On behalf of Missy Elliott and our entire team, we apologise to her fans for the false promotion and are taking measures to resolve this matter."
Diddy was also upset to hear of his cancellation, although at least in his case it appears that he was actually booked. "Australia I'm very upset that the promoters that contracted me to come never fulfilled the damn contract! My bags are pack. I'm ready!" wrote Diddy last night.
So at best it would appear that the organisers of Supafest have acted dishonestly, at worst they've acted illegally. Much like their headline artist, the organisers remain inexplicably unashamed and unrepentant about their behaviour.
In fact, they don't even want to give refunds to disgruntled fans. Yes, they aren't the first unscrupulous promoters who have swindled unsuspecting ticket holders out of millions after severely altering lineups, but that does not make it the norm and that doesn't make it right.
Often the ticket sellers themselves step in, as Ticketek have this morning with the announcement that they will be processing refunds for Supafest 2012 ticketholders who request them. But should we really have to rely on goodwill from ticket merchants?
As long as we continue to support dodgy promoters, then we're afraid the answer might be yes. But how are we to know they are dodgy? Well, you only have to look at their track records.
Take Paperchase Touring for example, the guys who run Supafest along with Summerbeatz and Winterbeatz.
At Supafest 2010 Akon never made it to the Adelaide event, at Winterbeatz 2010 Big Boi was a no-show in Brisbane, at Summerbeatz 2010 Soulja Boy pulled out, Jay Sean pulled out of Brisbane and Sydney, and Akon was banned from Melbourne. Moving along to 2011, Timbaland cancelled all appearances a day before the Supafest tour kicked off.
Now with Diddy and Missy Elliott dropped, and Ludacris moved off Melbourne and Perth, a pattern is starting to emerge. To be fair however, the pattern is as much symptomatic of Paperchase as it is of the entire hip hop touring industry.
Every year countless Australian tours involved international hip hop artists are cancelled at the last minute, or revealed to be scams. You don't even have to look back far.
We can all probably remember the total farce that was Heatwave Festival with missing artists, meet and greet no shows, and to put a cherry on top organisers didn't even manage to secure a liquor license for the Melbourne leg of the tour.
Now, we're not saying that Paperchase are as bad as the organisers at Heatwave were. But hip hop fans seem to be getting the raw end of the stick time and time again and at some point someone has to stand up and say enough is enough.
So who should that be? Well, you could petition the government to pass new laws and create extra layers of red tape. But all you'll probably achieve then is to slow the industry down, knock the smaller players outs, and be left with a few big players who'll be able to treat ticket holders even worse than they're treated now.
No, even the government doesn't have the same kind of persuasive power as our wallets have.
You see just as Heatwave was less than upfront about deeper organisational problems, Paperchase are working overtime to try and save face rather than treat their ticket holders with the respect they deserve.
But they needn't have done that if they had just been honest in the first place, and it's important now that we teach them a lesson why honesty is always the best policy.
It seems the only thing that companies like Paperchase respond to is money, and if they betray their most loyal supporters in the process that is simply a cost of doing business. So it's time to hit them where it hurts.
If you want a higher quality event in the future, demand a refund. If you want promoters to be upfront and honest about their lineups, demand a refund. If you are sick and tired to being treated poorly, demand a refund.
Because it's a lesson that every promoter in this country will take note of, and it's a message that needs to be made loud. Otherwise we're just going to continue to be taken for a ride.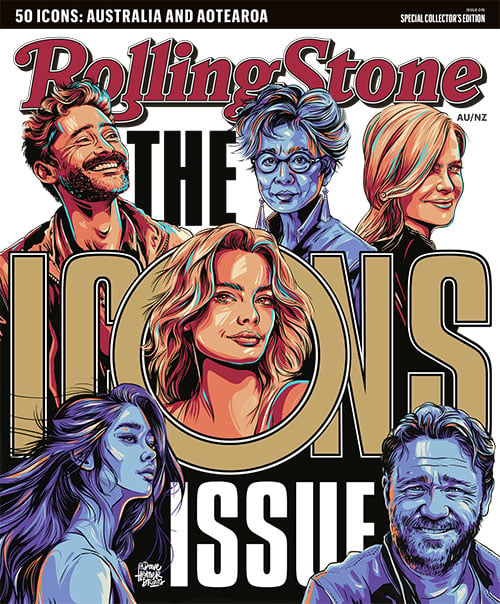 Get unlimited access to the coverage that shapes our culture.
Subscribe
to
Rolling Stone magazine
Subscribe
to
Rolling Stone magazine