They say what goes around comes around, when you sleep with a dog to expect the fleas, and where there is smoke there is fire. Each of those sayings could apply to embattled hip hop festival Supafest which has a new fight on its hands in the Victorian Courts.
No, legal action hasn't been brought about by the thousands of ticket holders who were ripped off when a number of the headliners, such a Diddy and Missy Elliot, were pulled off the lineup to cut costs, or because they had never been booked.
In fact, the festival could be about to be brought to its knees for failure to pay $13,200, as the Phonographic Performance Company Of Australia (PPCA) takes legal action in Victoria's Supreme Court.
The PPCA, who are responsible for collecting royalties on behalf of artists, have made an application to the court to have Paper Chase Touring and Entertainment Pty Ltd, who own 46% of Supafest, wound up over debt from 2011.
And they're dead serious, with the PPCA, who are the sister organisation to ARIA, having a long history of going after those who try to cheat artists out of royalties.
But the PPCA's debt is dwarfed by some of Supafest's other creditors, which according to The Age, include Stadium Australia Operations, Sydney stockbroker Lance Rosenberg's wife, and property developers the Wolanski family – all who are said to have rolled over debts worth millions of dollars in the hope that the festival can turn a profit.
But their patience may have finally worn out after a disastrous year of poor tickets sales. They may also have been spooked by the fact that Paper Chase was put into receivership for two weeks in August 2011 over $340,000 in outstanding debts owed to an internet entrepreneur.
And the internal turmoil has continued to flow over to 2012. On April 16, 2012, a receiver was appointed to Supafest, then called off the following day. A receiver was also appointed to Paper Chase, but was also called off the following day.
The festival eventually settled the 2011 matter, but sources close to the matter say the creditors are now seeking to secure their outstanding debts involving the festival.
Which means Supafest could go the way of the total farce that was Heatwave Festival with missing artists, meet and greet no shows, and to put a cherry on top organisers didn't even manage to secure a liquor license for the Melbourne leg of the tour, which was put into administration shortly after the festival concluded.
But what's really amazing is that it hasn't all come to a crashing halt already.
A look at the short history of Paper Chase reveals a less than stellar track record – in 2010 Akon never made it to the Adelaide event, at Winterbeatz 2010 Big Boi was a no-show in Brisbane, at Summerbeatz 2010 Soulja Boy pulled out, Jay Sean pulled out of Brisbane and Sydney, and Akon was banned from Melbourne, and in 2011, Timbaland cancelled all appearances a day before the Supafest tour kicked off.
Regardless, the festival will have their day in court on 6th June, where the owners may get a lesson that you whilst you can get away with ripping off your customers, you probably won't get away with ripping off those who you owe money.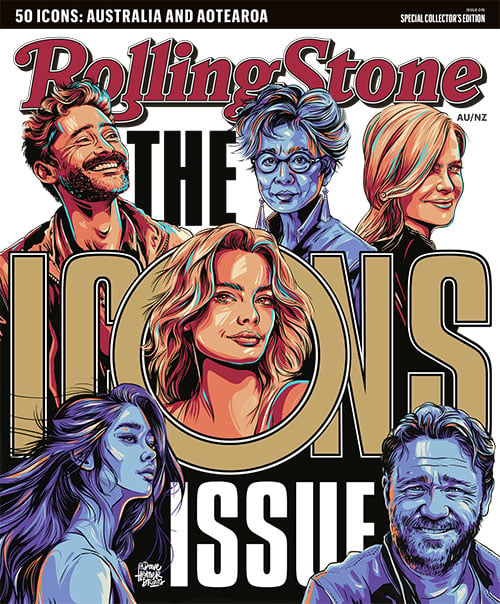 Get unlimited access to the coverage that shapes our culture.
Subscribe
to
Rolling Stone magazine
Subscribe
to
Rolling Stone magazine