Believe it or not, it's been more than a decade since hard rock favourites System of a Down released a new album. Their last full-length release hit us all the way back in 2005.
To be fair, it was a double-album, but we don't know about you but we're pretty familiar with both of those albums — Mezmerize and Hypnotize — by now.
Thankfully, the band have now confirmed that they've been busy working on new material and have about 15 tracks they reckon are good enough to appear on a new SOAD album.
As Consequence of Sound reports, via Exclaim, drummer John Dolmayan recently caught up with Kerrang and revealed that the band have been in the studio for the past six months.
They now have 15 "album-worthy" tracks and according to the interview with Kerrang, the band are looking to 2017 to finally unleash this mighty salvo on their fans.
"There's a tremendous amount of pressure on us, though, because it's been 11 years – at least 12 by the time it comes out," the sticks man told the magazine.
According to Dolmayan, fans can expect a bit of a curve ball on the new album. "We're not trying to make Toxicity Part II, just because it was by far our biggest album," he said.
"This needs to be something for a new generation of SOAD fans, so everyone can see we're not resting on our laurels. I'm not gonna put my name on an album I'm not 100 percent proud of."
No doubt SOAD have a heated political climate to speak to at the moment. Seeing as Mezmerize and Hypnotize were both highly critical of the Republican Bush administration, it'll be interesting to see how this album takes shape.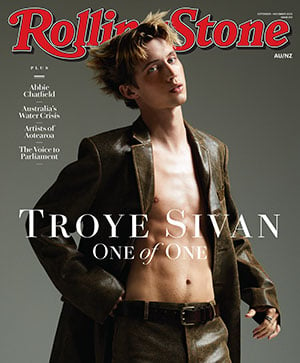 Get unlimited access to the coverage that shapes our culture.
Subscribe
to
Rolling Stone magazine
Subscribe
to
Rolling Stone magazine