Punters at Coachella this year have been blessed with collaborations thrown at them left, right and centre, including one from none other than ASAP Rocky and Tame Impala.
Coachella has a history of being a breeding ground for killer collabs. This year, Weezer teamed up with Tears For Fears and TLC, only six weeks after the release of The Black Album.
Another huge collab we've already been blessed with was Childish Gambino and Kid Cudi, who joined forces to pay tribute to the late Mac Miller, and Nipsey Hussle.
"I lost my dad this year, we lost Nipsey, we lost Mac," Donald Glover [Childish Gambino] explained to the crowd. "What I'm starting to realise, all we really have is memories at the end of the day, that's all we are."
"There's a hundred thousand of you out here right now," he continued. "There's a good chance that some of y'all — at least one of y'all — won't see next week. So what I'm saying is while you're here, while we're here, feel something and pass it on."
Hussle was tragically murdered at the end of March, whilst Miller passed away in September last year.
Now, we've been blessed with a pretty darn special collab. Tame Impala, who just released two mammoth singles, 'Patience' and 'Borderline', has joined forces with rapper ASAP Rocky. Impala brought out ASAP Rocky for two songs. The two played Rocky's track 'Sundress', which actually samples an Impala track, 'Why Won't You Make Up Your Mind'.
Impala and Rocky also covered Rocky's track 'LSD', also known as 'Love $ex Dreams'. Rocky's most recent LP, Testing came out last year in May. Meanwhile, Impala's latest album was released nearly four years ago, in 2015. Impala's got a new album on the way later this year.
Watch Tame Impala and ASAP Rocky play 'LSD':
Tame Impala & A$AP Rocky perform "L$D (Love $ex Dreams) Coachella 2019 from r/TameImpala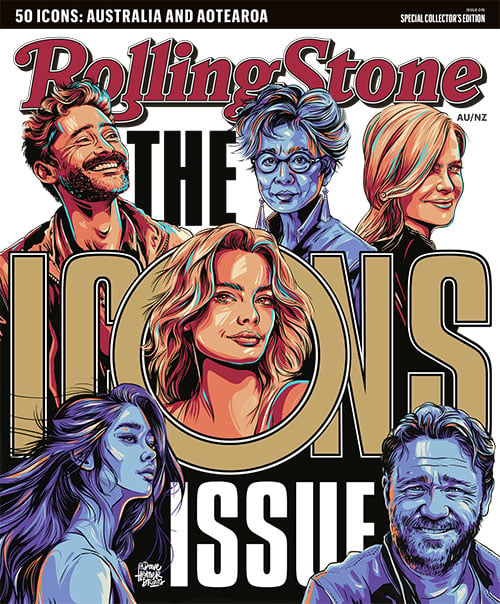 Get unlimited access to the coverage that shapes our culture.
Subscribe
to
Rolling Stone magazine
Subscribe
to
Rolling Stone magazine