On Monday, May 2nd, a U.S. tax court judge ruled that Michael Jackson's image was worth just $4 million at his death in 2009.
Give me grace as I attempt to make sense of this debacle, tax is word salad to me. The court dispute hinged on the worth of Jackson's image and likeness at his time of death, a ruling that would determine how much in taxes the Michael Jackson estate would owe the IRIS.
It came four years after the Jackson estate clashed with the IRS in U.S. Tax Court, after the government claimed the late singer's likeness was worth $161 million.
Initially, the IRS valued Jackson's estate at over $1.1 billion, attributing $434 million alone for Jackson's image and likeness. The government also found the estate had underpaid its taxes by $500 million, adding nearly $200 million in penalties.
The IRS significantly decreased its early estimates by time the trial took place. Estimating that Jackson's image and likeness, the trust that held Jackson's stake in Sony/ATV and a trust that held music copyrights, had a value of $482 million.
Judge Mark Holmes ultimately valued Jackson's music catalogue at $107 million — $7 million less than the IRS estimate. When considering the image and likeness, the trust that held Jackson's stake in Sony/ATV, Judge Holmes sided with the Jackson estate, valuing his image at $4 million and the Sony/ATV stake at zero.
"This thoughtful ruling by the U.S. Tax Court is a huge, unambiguous victory for Michael Jackson's children," co-executors John Branca and John McClain of the Jackson estate said in a statement. "For nearly 12 years Michael's Estate has maintained that the government's valuation of Michael's assets on the day he passed away was outrageous and unfair, one that would have saddled his heirs with an oppressive tax liability of more than $700 million.
Love Pop?
Get the latest Pop news, features, updates and giveaways straight to your inbox Learn more
"While we disagree with some portions of the decision, we believe it clearly exposes how unreasonable the IRS valuation was and provides a path forward to finally resolve this case in a fair and just manner."
The judge concluded his ruling with a grand ol' spit, noting that one day Michael Jackson will fizzle into irrelevance.
"Popular culture always moves on," he wrote. "There will come a time when Captain EO joins Monte Brewster and Terry Forbes as names that without googling sort of sound familiar, but only to people of a certain age or to students of entertainment history. And just as the grave will swallow Jackson's fame, time will erode the Estate's income… The value of what it has left, no matter how well managed, will now dwindle as Jackson's copyrights expire and his image and likeness shuffle first into irrelevance and then into the public domain."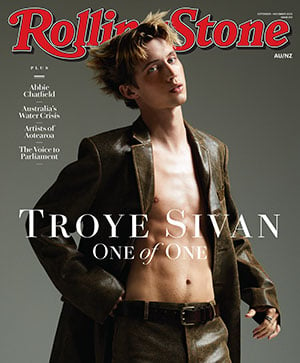 Get unlimited access to the coverage that shapes our culture.
Subscribe
to
Rolling Stone magazine
Subscribe
to
Rolling Stone magazine