Foo Fighters drummer Taylor Hawkins has claimed he's certain Dave Grohl would be fronting the iconic rock outfit if his Nirvana bandmate Kurt Cobain hadn't passed away.
By now, everyone knows the Foo Fighters story. While Dave Grohl joined Nirvana prior to the recording of 1991's Nevermind, the passing of Kurt Cobain left the drummer feeling a little bit unsure of his future.
However, after passing up a chance to join Tom Petty & The Heartbreakers, Grohl hit up a studio to record a number of solo tracks he'd been working on. The resulting record, a self-titled release under the Foo Fighters moniker, was issued in 1995 and went on chart highly around the world.
Since then, the group has released a total of nine albums and has sold out stadiums globally, cementing themselves as one of the most iconic rock acts of the last few decades, if not all time.
However, drummer Taylor Hawkins has now claimed that even if history had turned out differently, the Foo Fighters would still be a beloved outfit.
Speaking to Music Week in support of his latest record with The Coattail Riders, the drummer (who joined the Foo Fighters in 1997) stated his belief that Dave Grohl would have become a prolific musician in two respected groups had Kurt Cobain not passed.
"I guarantee you, if for some crazy reason Kurt Cobain wouldn't have died so early and Nirvana was still a band now, Dave would still be doing the same thing," Hawkins explained.
Love Classic Rock?
Get the latest Classic Rock news, features, updates and giveaways straight to your inbox Learn more
"There would be a Foo Fighters, it wouldn't be as popular because he'd be busy in Nirvana all the time, but he has to do it. He has to make Foo Fighters records. That's just what we do.
Check out 'Friend Of A Friend' by Foo Fighters:
"In Foo Fighters, my job is to just play drums," Taylor Hawkins added. "And sort of along the lines of what the Grohlmeister wants, and he gives me room to move, but he knows what he wants, they're his songs, and obviously he knows how to play the drums, so he knows how the fucking drums should go."
"So, my role in that band is to fulfil his desires for the rhythm section of the band while he's up front doing what he does. That is enough for me in the Foo Fighters, I get to sing a little bit here and there and that's great!"
Of course, Dave Grohl fans might recognise a bit of truth to Taylor Hawkins' claims. While Grohl had released a solo cassette under the name of Late! in 1992, one of these songs ended up serving as a late-period Nirvana song.
Titled 'Marigold', the track appeared as a B-side to 1993's 'Heart-Shaped Box', and gave fans a bit of an insight into what Dave Grohl was capable of, and an unintentional preview into what the future would hold.
While we may never know just what the world would look like with both Nirvana and the Foo Fighters, it's one of those things we can only ever dream of, and lament the fact we'll never find out for sure.
Check out 'Marigold' by Nirvana: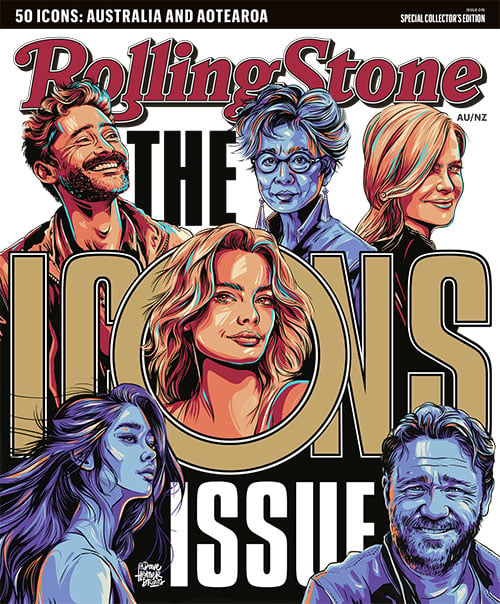 Get unlimited access to the coverage that shapes our culture.
Subscribe
to
Rolling Stone magazine
Subscribe
to
Rolling Stone magazine