Most of us in the Tone Deaf office are still recovering from the feeding frenzy that was Record Store Day 2015, clutching our precious RSD purchases like newborns and keeping a beady eye on eBay as we watch the annual influx of Record Store Day flips.
Yes, what many consider to be the very bane of Record Store Day has reared its ugly head once again as greedy and opportunistic touts take to eBay to sell RSD exclusives for egregiously inflated prices. It's almost a tradition at this point.
Stereogum have done some of the footwork, looking at several auctions that already have at least one bid, meaning they will more than likely be sold for at least the amount listed. Topping the list is U2's Songs of Innocence LP at $393.00.
Of course, the price of U2's latest album could be set to rise after it was revealed to be even rarer than previously thought. As Tone Deaf reported yesterday, thousands of U2 fans were left disappointed after they found a Tool EP in the U2 record sleeve.
Rounding out the top five are Brand New's Déjà Entendu, which is going for $242.50; Phish's New Year's Eve 1995 Live At Madison Square Garden, which is being flipped for $200.50; Ork Records' Complete Singles, going for $179.99; and Bob Dylan's The Basement Tapes for $124.72.
Other notable flips covered by Stereogum include a Red House Painters Box Set that one seller is trying to unload for $117.50 and Quality Control: The Wood Box, a special edition Jurassic 5 box set housed in a special wooden case, being sold for $100.00.
Meanwhile, taking a look at eBay ourselves, we saw a vinyl copy of The Maccabees' debut Colour It In with an asking price of $163.56, when Banquet Records has it listed as $54.12, the soundtrack to the film Northern Soul fetching $125.15, and a J Dilla Fuck The Police 7″ going for $120.00.
[include_post id="443294″]
Interestingly, while Stereogum managed to find Jurassic 5's wooden box set for a relatively reasonable $100, we managed to find it listed for the ridiculous asking price of $346.54, along with a copy of Placebo's debut for $134.77, and The Dandy Warhols' debut for $102.97.
However, a Discogs listing for a copy of homegrown hero Chet Faker's single '1998', a RSD exclusive of which only 100 were made, had an asking price of $480.00, and that's not including shipping. Nearly $500 for four tracks? Maybe there's a Chet super-fan out there willing to cough up the dough?
Perhaps most worrying is the fact that this year saw the touts come out in full force before Record Store Day even happened. As Tone Deaf reported, one unscrupulous eBay user began listing over 120 Record Store Day exclusives on eBay, with some prices set as high as $200, two weeks before Record Store Day.
Profiteering touts have become such a scourge that former Jam frontman and RSD fan Paul Weller declared last year that he's decided to boycott the event altogether. "I am disheartened by the whole thing and unfortunately I won't be taking part in Record Store Day again," he wrote on his Facebook page.
"The greedy touts making a fast buck off genuine fans is disgusting and goes against the whole philosophy of RSD," he added. However, during an interview with Billboard last year, RSD co-founder Michael Kurtz admitted that release flipping is largely out of organisers' control.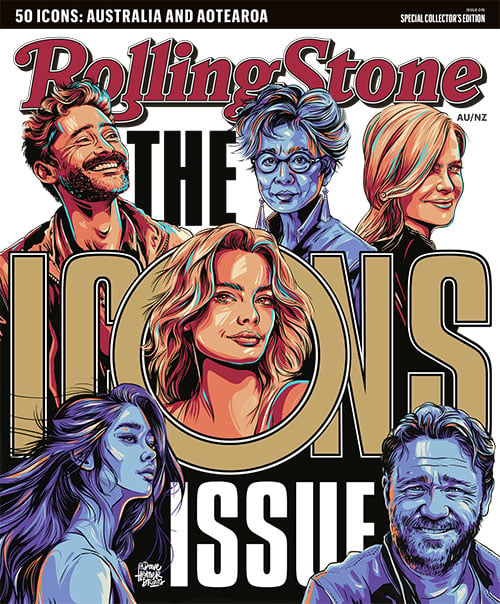 Get unlimited access to the coverage that shapes our culture.
Subscribe
to
Rolling Stone magazine
Subscribe
to
Rolling Stone magazine