Just about every band you meet can reliably list the same few famous influences when asked, usually a combination of The Beatles, The Rolling Stones, Led Zeppelin, and The Who, but the ones fans and music journos are most interested in are the ones no one's heard of, the ones particular to that artist or band.
Most musicians you speak to will have a cheat sheet of little-known musicians who, as far as they're concerned, were as important and formative as Bob Dylan or The Beatles. Often they're hometown heroes or former touring mates, other times they made a connection with an odd-looking piece of vinyl in a record store.
Tone Deaf recently caught up with one of Australia's own most underrated bands, Tarrawanna favourites Tumbleweed, speaking to frontman Richard Lewis to find out some of their favourite underrated bands.
Hellmenn
Why They're So Great: The Hellmenn were amazing,their two first two albums Herbal Lunacy and Bastard Sons of 10,000,000 maniacs were brutal, so loud, so distorted and their live shows were a rambling sonic mess.
They were the ultimate Australian surf punk band, they were blonde, longhaired bongheads who knew how to rock.
Key Song: 'Homegrown'
Band: Exploding White Mice
Why They're So Great: Their first EP "Nest of Vipers " Is a truly great record , they had the songs, the sound, the look and the attitude, The EP and their first album "Brut Force and ignorance" hinted at unrealised potential, but those two releases were enough to stand the test of time.
Love The Beatles?
Get the latest The Beatles news, features, updates and giveaways straight to your inbox Learn more
Key Song: 'Burning Red'
Band: Bridezilla
Why They're So Great: Nobody has ever sounded like Bridezilla, their unique blend of instrumentation along with their arrangements and original approach to melody gave them a mysterious, otherworldly vibe, Their album First dance is one of the best Australian albums ever.
Key Song: 'Queen of Hearts'
Band: The Eastern Dark
Why They're So Great: The Eastern Dark were ahead of their time, a 3 piece band ,blending catchy hooks, melodies and punk rock, their debut EP "Long Live the New Flesh" is one of the best EPS of all time, They were just starting to make things happen when they were involved in an accident which sadly took James Darroch's (the singer/guitarist) life, his brilliant potential, something the world would sadly never see fully realised, but the EP and single, shall forever remain firm favourites.
Key Song: 'Julie Is A Junkie'
Band: The Fauves
Why They're So Great: In the 90's The Fauves were everywhere and I loved them, they were funny, they rocked, they had great lyrics, they were irreverant, they had fun, they didn't take themselves too seriously and they wrote great songs.
Key Song: 'Dogs Are The Best People'
Band: The Johnnys
Why They're So Great: Australian cowboy punks, The Johnnys had that perfect blend of tongue in cheek attitude with great songs and a wild live show.
Key Song: 'Injun Joe'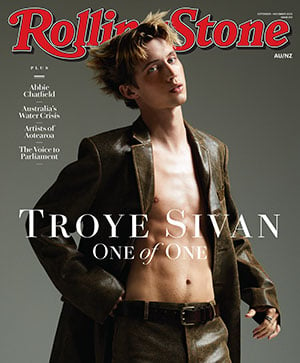 Get unlimited access to the coverage that shapes our culture.
Subscribe
to
Rolling Stone magazine
Subscribe
to
Rolling Stone magazine