Not that they ever really left, but The Wiggles are back in a big way. They've basically been making headlines non-stop the past few weeks.
The original lineup recently announced that they would be reuniting for another over-18s pub show and the current lineup rival Coldplay for ticket sales.
The Wiggles are a pretty big deal. Not only are they a staple of the childhoods of people around the world, they're our highest earning band besides AC/DC.
But did you know that The Wiggles' original band was kind of a big deal too? Yes, before they ever donned skivvys, Jeff Fatt and Anthony Field were members of The Cockroaches.
In fact, The Cockroaches were integral to the formation of The Wiggles. Fatt and Field were principal members, but Cockroaches member John Field wrote much of their music, bandmate Paul Field managed them, and drummer Tony Henry performed with them.
Whilst The Cockroaches never saw the kind of international recognition bestowed upon The Wiggles, they were major in their home country and a favourite of the pub rock circuit.
The band's self-titled 1987 debut peaked at Number 9 on the Australian albums chart, selling 70,000 copies and earning a platinum certification.
The album spawned several singles, including 'She's The One', the band's biggest hit, which peaked at Number 9 on the singles chart, whilst 'Some Kind of Girl' and 'Double Shot (Of My Baby's Love)' also hit the Top 40.
In addition to being declared the "Hardest Working Rock'n'Roll Band" in Australia by the Daily Telegraph for the 300 gigs a year that they played, the band garnered acclaim as a live act.
"What the Cockroaches had over many other bands was an ability to connect with their audience," said Daniel Fallon, who played saxophone with the group.
[include_post id="482818″]
"John and Anthony inspired anarchy—one minute leading a scene from Les Miserables or recreating John F Kennedy's assassination on stage, and the next making up a song on the spot (such as 'Do the Monkey')."
"Paul was a powerful singer and leader who kept the gig from descending into mayhem. Jeff was a gifted keyboard player and the rhythm section was tight."
So like we said, they never quite attained Wiggles-level stardom or riches, but a platinum record and a Top 10 hit single is certainly nothing to sneeze at.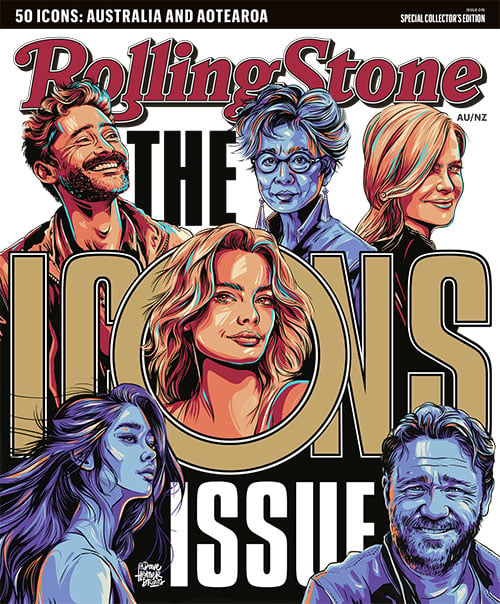 Get unlimited access to the coverage that shapes our culture.
Subscribe
to
Rolling Stone magazine
Subscribe
to
Rolling Stone magazine