Indie icons The xx celebrate the 10th anniversary of their critically acclaimed debut album, xx today, and so to celebrate we've gathered five of our favourite tracks from the album.
Where were you when the relatively unknown indie group The xx emerged from the shadows with their tropical-tinged alternative hits that smooth sailed their way into our hearts? Coming in at 2009, the beginnings of the so-called 'Tumblr Age', The xx defined indie music for a whole new generation of youngsters growing up, who would soon discover their ways into Paramore, Arctic Monkeys or Lana Del Rey, depending on their desired skill tree.
xx as a collective album is probably best known for 'Intro', which is quite an interesting turn of events, as the song is literally just that, an instrumental intro to the album, but everyone clamours to it as the peak of The xx's career. The song has even been sampled by Rihanna, and has a whopping 308M plays on Spotify.
Here are our five favourite tracks from The xx's debut album, as we wish it a happy birthday on this day.
1. 'VCR'
If this song sounds like any other indie song you'll hear these days, it's probably because The xx started the trend to begin with. Happily, plodding xylophone marks the backing beat to this moody tune that incorporates the vocal talents of both Romy Madley Croft and Oliver Sim. They just blend together vocally like a dream.
2. 'Heart Skipped A Beat'
Remember hearing this track and thinking "wow, this is so amazing, the beat sounds like a heart… skipping a beat!" Ok maybe it was just me, but this song still goes off and it's definitely one of the tracks that have aged the best.
3. 'Crystalised'
This song sounds more modern than it has any right to. It also features a very young-looking xx, when they were only just babies.
4. 'Night Time'
Night Time is, funnily enough, the perfect beachside day track. But that doesn't mean the song loses any impact when blasted on the M4 at midnight.
5. 'Islands'
They really love the letter x don't they? Well, I guess it's very on-brand for a band called The xx debuting their album xx which features a giant x on a black space as the cover. This video takes the x obsession to a whole other level, and we love them for it.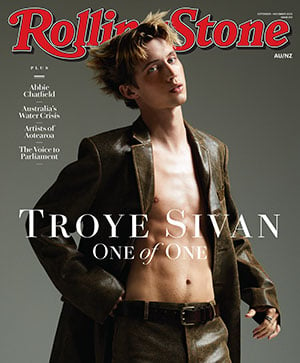 Get unlimited access to the coverage that shapes our culture.
Subscribe
to
Rolling Stone magazine
Subscribe
to
Rolling Stone magazine