Yesterday an estimated 3,000 people descended on Newtown's Sandringham Hotel, affectionally known as The Sando, to protest what many see as heavy-handed tactics by the venue's bank, who put the company into receivership early this year and are attempting to sell the building to the highest bidder.
The rally was called as a protest action against the bank's actions, said to be part of what it called 'Project Magellan' – a program set up by BankWest after it was taken over by Commonwealth Bank, to reduce their debt risk and move marginal businesses outside their lending guidelines.
Once put outside the lending guidelines, BankWest allegedly showed up at the venue without warning demanding the owner, Tony Townsend, pay the remaining $3.6 million of the loan within a week or else Townsend and The Sando's assets would be liquidated to pay for the loan.
Fans of the popular music venue are worried that the building could be sold to a property developer, and that Sydney could lose yet another live music venue adding to the string of live music venues that have closed in Sydney (and nationwide) recently.
An advocate for the beleaguered venue and corporate strategist, Ross Waraker, told the Sydney Morning Herald that the rally had been a resounding success. "It's great," he said. "Doc Neeson (of The Angels) is doing a half-hour set of all his old hits, and just playing the house down. The range of bands has been a real melting pot, which is what the Sando represents."
"We've had a lot of support from people like Angry Anderson and Tim Freedman, who's done interviews." Waraker continued, stressing the next step was "to get the banks to come and talk to us."
But the bank and the receivers they appointed are denying any wrongdoing. Morgan Kelly, a spokesperson for administrator Ferrier Hodgson said that the finances of Tony Townsend, who owns The Sando, "have been in disarray for some time," and that receivership was not a "dastardly action" by a bank but "a commercial reality."
Tone Deaf spoke with a representative from BankWest who told us that that their "overriding priority to work closely with customers who face financial difficulties on a case-by-case basis as it is not in the Bank's interest for customers to enter into receivership."
"The matter of the Sandringham Hotel has been going on for some time with defaults on the facilities occurring since mid-2009," the spokesperson added. "This customer continued to be in default throughout 2009 and 2010, including non-payment of interest on the debt and also non-payment of Land Tax to the NSW Office of State Revenue."
"During this time, the Bank granted Mr Townsend extensions over a significant period to give him the opportunity to refinance. Despite the numerous assurances made by Mr Townsend to clear the position, none were met. BankWest also paid the outstanding OSR debt to allow the hotel to continue to trade."
"As Mr Townsend did not take the necessary steps to resolve his financial issues and following an extensive period of time working with the customer, the Bank appointed receivers in July, 2012."
Tony Townsend, unsurprisingly, sees things a little differently.
"I would not have expected a receiver to have the ability to release information such as this" Townsend told Tone Deaf. "The NSW Office of State Revenue had been contacted in July 2011 and beyond with regards to the property sale and re-finance possibilities to settle the outstanding tax."
"They were satisfied until the receivers were appointed. I have just checked statements since July 2011 and I have no record of payment of this debt by our company or the bank prior to the appointment of receivers."
"The obvious keyword the bank is using against us is "Default". However in our case, as in most others, it refers to EBIDT (Earnings Before Interest, Depreciation, and Tax) levels and LVR % (Loan To Value Ratio) both of which are set in the loan agreement and are considered small breeches or defaults."
"It's a complicated story and the bank has used this term "Default" with a number of small businesses who find themselves is a position with no voice. We are extremely lucky in having a strong community such as the music & arts community behind us in our plight."
"Our interest payments were always made up to July 2011 when we received a letter of demand from the bank for full payment of $3.2mill. Interest payments and costs were then imposed by the bank. Payments went from ~$15,000/mth to ~$50,000/mth."
"The ATO was on a payment scheme and they were happy with our settlement plan. Suppliers, Council, Amenities were within trading terms and those that weren't were on payment schemes to continue supply of goods and services."
"No-one other than BankWest were pressing payment, no other suppliers enforced interest or penalties at 4 times the cost other than BankWest."
Townsend has since joined the Unhappy Banking group, an organisation set up to help other businesses targetted by Commonwealth Bank and Bankwest, and have now successfully lobbied for a senate inquiry with the federal government into banking practices, with a direct focus on Commonwealth Bank's actions under their BankWest brand.
"We'll do what we can for the Sando and all our members to continue to expose the truth behind the Commonwealth Bank's action against Australian businesses,"says spokesperon Geoff Shannon.
"I think the bank has really misunderstood how powerful a large group of everyday Australian's who cop such abhorrent treatment from a bank can be".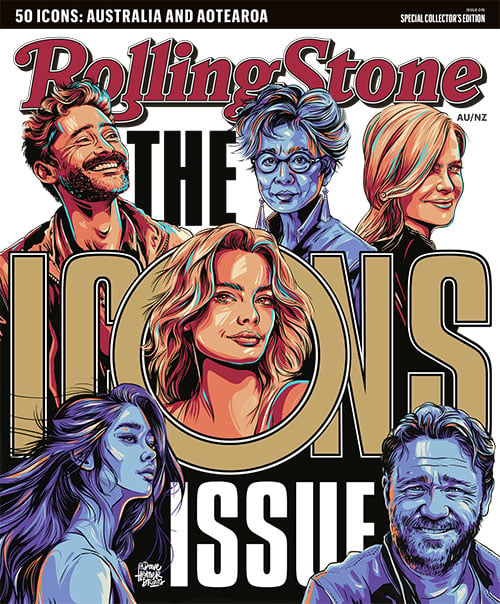 Get unlimited access to the coverage that shapes our culture.
Subscribe
to
Rolling Stone magazine
Subscribe
to
Rolling Stone magazine