Despite Troye Sivan being a pop superstar in his own right, it appears he also gets starstruck like the rest of us. Especially when he met Harry Styles.

During an interview promoting his new album (as per EW), Something to Give Each Other, the Australian singer, revealed the embarrassing circumstances in which he met the "As It Was" singer.

The exchange occurred at a party in early 2023, just after Styles' Harry's House won a Grammy for Album of the Year. As Styles arrived at the conversation, Sivan immediately congratulated him on his win.

"We meet for the first time. I feel like I know him because he's Harry Styles or whatever," Sivan recounted in during a chat with British radio show KISS Breakfast.

"I'm like super, super chill, and he walks up to a conversation that I was already kind of, like, having, and I just said to the other people, 'I'm just going to go and make a wee.'"

Sivan recalled that Styles also needed to use the bathroom at the same time. "I was like, 'You're going to the bathroom? I'm also going to the bathroom! Let's go!'" Sivan revealed. 

"As we're walking to the bathroom, I kind of just realised I literally just met this man and I've already suggested that we go to the loo together, and I was like, 'I wonder how he feels about this.' Was that just the weirdest, worst thing I could've possibly said in that moment?"
https://www.youtube.com/watch?v=iRLvxRSz2GY


Luckily for Sivan, a stranger interrupted them on their walk to the bathroom. He did not see Styles again for the rest of the night.

"I just beelined for the bathroom, embarrassed," Sivan continued. "I thought about it for the rest of the night. Why did I just ask Harry Styles if we should go to the bathroom together?"

Troye Sivan's third studio album, Something to Give Each Other, was released today. Sivan was Rolling Stone AU/ NZ's cover star for the September- November issuen.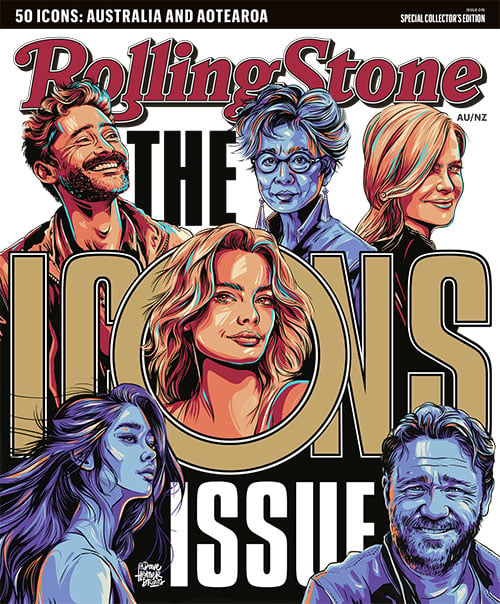 Get unlimited access to the coverage that shapes our culture.
Subscribe
to
Rolling Stone magazine
Subscribe
to
Rolling Stone magazine