On September 7, 1996 and March 9, 1997 respectively, Tupac Shakur and Christopher Wallace – better known as Notorious B.I.G – were murdered in cold blood. 2Pac was shot aged 25 while in Las Vegas while Wallace, just 24, was killed in LA, both the victims of drive-by shootings from unknown assailants.
In the space of six months, the rap world lost two of its greatest visionaries. In the years after, rumours and speculation would run rife about the slayings which to this day remain listed as unsolved.
After hitting multiple dead ends, the case was handed to LAPD's Greg Kading. A seasoned detective who's clocked up considerable hours investigating homicide and drug crime, Kading was the right person for the job.
In 2010, following his retirement, Kading lifted the lid on the investigation with his tell-all book Murder Rap, which was adapted into a Netflix series, The Murders of Tupac Shakur and Biggie Smalls.
Now, Kading is bringing the discussion down under for The Murders of Tupac and Biggie – A night with Greg Kading. The evenings promise to offer illuminating and hitherto unseen insight into the shootings. Ahead of his arrival, Tone Deaf spoke with Kading for a three part series.
You'll find Part 1: The case here and part 2: the theories here.
Tone Deaf: Why hasn't there been any major arrests? Is there something coming? Is there more to the story? What's your read on that?
Greg Kading: It's really bittersweet, because we know what we know, and these are the definitive conclusions to these mysteries. The problem is, when we got the information, the shooters are dead. Most of the co-conspirators are dead.
The people that are cooperating are operating under what we call in America these Proffer Agreements. They're unprosecutable. There's no way to prosecute anybody. With that being said, the only living coconspirator in the Tupac Shakur murder case is a guy named Keefe D…
He has confessed publicly now on two occasions, and recently he's now on a thing called VladTV, some YouTube subscriber channel. He's publicly confessing to his involvement, and his confessions have been validated over and over.
So, everybody, including myself, is wondering, "What is Las Vegas PD doing? Why in the world have they not acted on this? Why have they not arrested him and charged him?" And we can't figure it out. None of us, including me, who comes from that atmosphere. He's confessed to this thing over and over again.
TD: Why haven't they arrested him? What ideas do you have as to why they would be holding off?
Greg: It gets a little complicated as far as going to court and accusing him. There's two different components to this. There's arresting him, and clearing the case.
All of the evidence is there to arrest him, but then when you go to court and you prosecute him, the only actual witness against him…is him; his own confession. It becomes problematic to use that.
His own confession, you may not be able to use against him, and so you may not be able to successfully prosecute him. He knows this, and that's why he knows that he can come out and publicly declare all these things, because he's a gang member, he's a convict, he's a convicted drug dealer, and he's not a credible witness.
It gets really complicated, but at the very least Las Vegas PD should arrest him, clear the case, and declare kind of a closure, because otherwise people are going to begin to suspect that there's some kind of government cover-up.
If you have people confessing to a murder publicly, and all of the corroborating evidence is there to show that their confession is valid, why in the world don't you go out and arrest that guy?
TD: Do you think that we can expect a sort of second coming, for want of a better term, of this story?
Greg: I hope so. I really do. I would love to see a whole bunch of attention get put on this. These are important figures. Their life and their murders, they deserve to be dealt with in a responsible way. We need to do the right thing to set history straight.
We know what happened. These should not be unsolved murders. That's my take on it, we've got to figure out a way to put some closure on these cases, because we have all the information.
TD: Why do you think that these two cases, the Tupac and Biggie murders, have been relegated to folklore almost? You look at many high-profile deaths … one that just comes to mind, I guess, is Natalie Wood, who died off that boat really mysteriously.
There's plenty of really mysterious celebrity deaths that were never solved. What do you think it was about these two characters that meant that no one would ever stop talking about them?
Greg: The fact that they were so young, with so much talent, and with so much potential. These guys were in their early 20s, and the world was in front of them. They had so much potential to influence not only the music and the genre of their day, but Tupac in particular…he had so much to offer as an individual.
I think that that is one of the reasons why these are so important, because these two guys, at that early age, had such a huge influence in their culture. It's just hard to kind of let go. To know that such a huge thing had been snuffed out so early…
I think that people want to have answers, because it doesn't make any sense.
This concludes our three part interview with Greg Kading.< https://youtu.be/_JZom_gVfuw
The Murders of Tupac and Biggie – A Night With Greg Kading
Friday, July 26th
The Back Room, QLD

Saturday, July 27th
The Croxton Bandroom, VIC

Wednesday, July 31st
The Juniors, NSW

Saturday, August 3rd
Norwood Hotel, SA

Sunday, August 4th
The Saint George Hotel, WA

Tickets available now via Oztix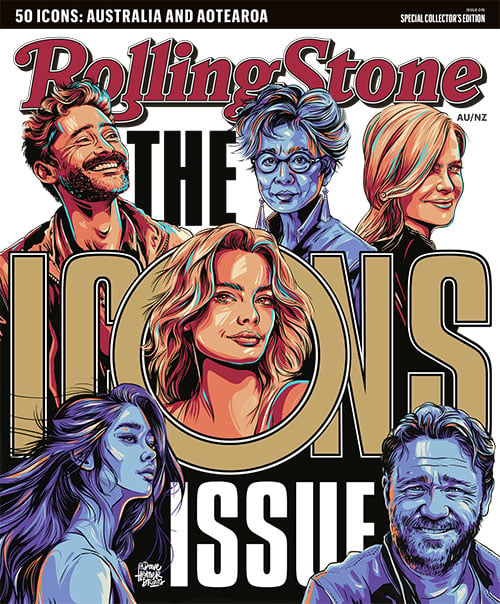 Get unlimited access to the coverage that shapes our culture.

Subscribe to Rolling Stone magazine

Subscribe to Rolling Stone magazine