Jeordie White, better known to many as Twiggy Ramirez through his work as the bassist for Marilyn Manson, has been accused of rape and emotional abuse by former girlfriend Jessicka Addams.
Taking to Facebook today, Jessicka Adams, who performs the vocalist of riot grrrl band Jack Off Jill and dated Jeordie White for a period of time in the '90s, shared a post which outlined the sexual, physical and emotional abuse that she allegedly suffered at the hands of White.
"He forced me on to the floor with his hand around my neck. I said NO. I said NO," she wrote. "I said it so loud enough, that [my friend] Pete came rushing in from the other room to get him off of me. But I had been raped. I had been raped by somebody I thought I loved. That night I slept in Pete's bed and cried myself to sleep. Neither of us discussed it until years later as we both had our own shame about not reporting it."
While Addams notes that these events happened over 20 years ago, she writes how she stayed silent for fear of placing her band in danger. Following an interview in 2015 in which she alluded to Jeordie White's allegations, she began to receive messages of support from fans and fellow survivors, and felt that now was an appropriate time to bring these allegations to light.
"In 1997, I was warned by my band's record company that if I revealed my story publicly, there would be a very good chance that my band Jack Off Jill would be black balled by concert promoters, radio programmers, and other bands and their managers," she wrote.
"Jack Off Jill was also warned of running the risk of losing our coveted record deal (which they gave us!!,) as they were certain no one would ever take a rape victim in this male dominated music business seriously, nevermind a ferocious, disenfranchised, outspoken overweight front woman such as myself! The label blatantly feared the big machine behind Marilyn Manson would use their power to destroy not only Jack Off Jill, but my name, Jessicka, as well."
"The pressure and guilt of the inevitable repercussions of my rape story affecting my band's livelihood, happiness and success kept me silent for years."
Jeordie White has yet to respond to the allegations that have been brought against him.
If you or somebody you care for has experienced sexual assault, contact 1800 RESPECT on 1800 737 732 to speak to a counsellor.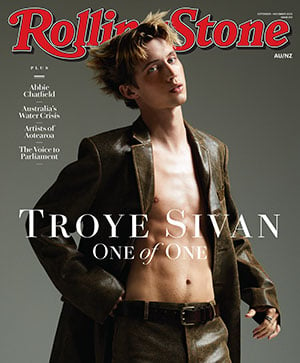 Get unlimited access to the coverage that shapes our culture.
Subscribe
to
Rolling Stone magazine
Subscribe
to
Rolling Stone magazine