Despite the ubiquitous nature of streaming services these days, it appears physical media isn't being left behind completely, with vinyl and cassette sales reporting double-digit growth figures.
For many, many years now, there has been a constant question about whether or not the humble CD is as good as dead.
In fact, just last year, it was revealed that not only are CDs dying thrice as fast as vinyl is growing, but the Grammy for Album of the Year could go to a record not released on CD for the first time since 1984. Needless to say, things are looking grim for the compact disc.
However, physical sales on the whole are still very healthy, with BuzzAngle releasing a report on the USA's music consumption for 2018 recently.
While the full report contains a lot of interesting information, its the growth of physical sales that is the most enticing. As BuzzAngle points out, vinyl sales grew by 11.9% from 8.6 to 9.7 million sales in 2018, while cassette sales grew by 18.9%, going from 99,400 to 118,200 copies in the year.
While neither of the two formats matched the 41.8% growth that music streaming saw, the report also pointed out an 18.5% decrease in CD sales, dropping from 74.5 to 60.7 million sales.
So what is it that's driving the increased demand in the somewhat antiquated formats? While plenty of folks might be stocking up on cassettes to make mixtapes for their mates, it turns out that older records are behind the vinyl resurgence.
According to BuzzAngle's report, "deep catalog" records (that is, albums released more than three years ago), make up more than 50% of all album sales, while 90% of the top ten vinyl albums of the year were released prior to 2015.
In fact, while the Guardians Of The Galaxy soundtrack takes out the top spot, the only record in the top ten that was released recently was Tony Bennett and Diana Krall's Love Is Here to Stay, which sold 36,962 copies since its September release.
BuzzAngle actually points out that 66.4% of all album sales are from "deep catalog" releases, while "new" releases made up only 8.1% of total sales.
So while streaming is undoubtedly the most popular way of consuming music yet again, it seems as though vinyl and cassette formats are still holding down the fort for physical releases. Sadly, it's looking more and more like the days of the humble CD are numbered.
Check out William Michael Morgan's 'Vinyl':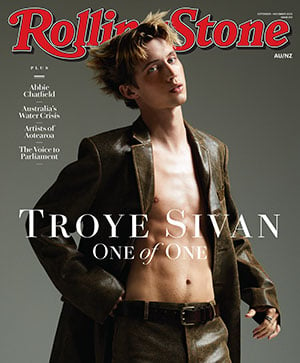 Get unlimited access to the coverage that shapes our culture.
Subscribe
to
Rolling Stone magazine
Subscribe
to
Rolling Stone magazine