The Wheatus Australian tour 2012 has been announced that will the band tour down under this September.
How did Wheatus escape the pre-internet music industry dark age with their lives? "A very important record executive lost his cool with me in a meeting & threatened to drop us… I took him up on it…" – Brendan B Brown.
Wheatus' debut single 'Teenage Dirtbag' cracked the Top 40 BBC Official Sales Chart for a second time in March of 2011 and this year again in April –  TEN YEARS after it's debut at #2 on the same chart. To say that Wheatus have been through the wringer in the decade between is the original understatement.
Lawsuits, lineup changes, interstate art heist investigations (yes, really), betrayals, intellectual property theft, physical violence, post traumatic front man Brendan B Brown could write a book.
To date their first record has sold more than 5 million copies world wide. Any manager or record label would be happy to tout those stats to the press but Wheatus have remained unsigned & unmanaged for the last 8 years.
Unlike many of their peers from the early oughts, Wheatus continue to write, record, and tour 15 years after their inception, having taken control of their revenue stream with the home made, "pick-your-price" download system fans can use at Wheatus.com.
They have released 5 studio albums since 2000 and are currently in preproduction for album 6.
Brendan addresses the radio silence they endured from 2002-2004 mysteriously, "… we were advised to lay low."
With a new line-up, Wheatus hit the road mid decade throughout the US and UK, including the sold out UK 'Get Happy Tour', and their own independent University and College Tours, which once again put the band on stage in front of tens of thousands of fans, who sing along… loudly.
Now Wheatus are heading down-under in September for their 'Still A Teenage Dirtbag' tour, supported by local Indie-Pop band Nova & the Experience.
Big Apachee in association with Primary Talent Present:
WHEATUS
Still a Teenage Dirtbag Tour
Tickets on-sale Monday the 23rd of April
Wednesday 19th of September – Corner Hotel, Melbourne
Tickets $35.00 from the Corner Hotel Box Office & bigtix.com.au
Thursday 20th of September – Metropolis Fremantle
Tickets $35.00 from bigtix.com.au
Friday 21st of September – The Hi-Fi Sydney
Tickets $35.00 from bigtix.com.au & moshtix.com.au
Saturday 22nd of September – Fat As Butter Festival, Newcastle
www.fatasbutter.com.au
Sunday 23rd of September – The Hi-Fi, Brisbane
Tickets $35.00 from bigtix.com.au & moshtix.com.au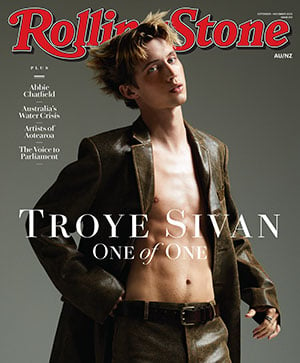 Get unlimited access to the coverage that shapes our culture.
Subscribe
to
Rolling Stone magazine
Subscribe
to
Rolling Stone magazine